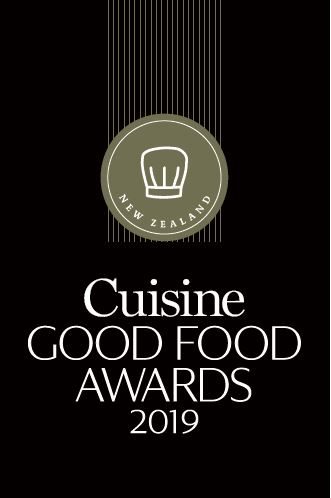 ADDRESS:  33 Ardmore St, Wanaka
DINNER:  Tue – Sat
MAINS:  3-course $55, 8-course $144
WEBSITE: odewanaka.com
CONTACT: 03 428 4140
SCORE:  16 / 20 Ode has literally risen from the ashes this year after a fire destroyed the restaurant in 2018. Lucas Parkinson and partner Larissa McDonough (pictured above) run this gem sourcing organic, ethical and seasonal ingredients and supporting local trades. The food is thought-provoking, delicious and tells a story of the why, where and now. The menu is ever-changing and ingredients sustainably sourced, in line with their overarching goal to eliminate food waste, but your journey will always be one that delivers a clever use of technique and flavour. You should certainly finish with the ingenious Wall E dessert inspired by the Pixar movie that points to the ecological state of our planet. A chickweed tendril peeks through edible concrete shards of meringue and underneath there's seasonal ice cream and honey puff pannacotta made with pearl barley, roasted stonefruit and a lemon gel. You'll leave Ode thinking about the future.
IN BRIEF Food for thought in Wanaka's heart