TRACY WHITMEY meets a Wellington baker creating cakes for all life's ups and downs.
When Kate Marinkovich was seven she wanted to have a banana cafe with everything made from bananas: banana cakes, banana smoothies, a floor made of banana chips. With that idea planted she went into a career in hospitality, with jobs in catering, working in bars, on a boat in Spain and finally a job as head baker at Wellington cafe/bakery, Prefab. But she'd set herself the goal to have her own business by the time she was 30. "To start with I just soaked up knowledge," Kate says. "Then I realised I had enough knowledge and I was ready to do it. So, now I've achieved my banana cafe!"
She's referring to Tomboy, her cafe in Majoribanks St in the Wellington suburb of Mt Victoria. Named after her seven-year-old son, Tomislav, the cafe is a simple, elegant space, certainly not a madcap, childhood fantasy. "He's the boss, it's his business," Kate says of Tomi, who likes to help in the cafe. "It's good for him, good to learn a work ethic and he totally gets it." Kate's Mum and Dad help out, too. "Dad does dishes, greets and talks to customers; I call him Lord Tomboy."
Offering sandwiches, brioche, cakes, cookies and a few preserves and biscuits to take home, Kate's philosophy is to keep it nice, simple and easy. And yes, they do serve a great banana cake.
But the cafe is is only one part of Kate's offering. Pondering what direction to take with her business, she observed that the cake trend had started to take off and she saw there was a market, but there wasn't anywhere to buy a cake of the type she would want. "For birthdays, growing up, Mum always made cakes that left really special memories and I wanted to create those memories for other people, to create something really special for them."
And special those cakes really are: celebration cakes for weddings, birthdays and events, the cakes are oh-so-pretty and wholesome, decorated with an abundance of fresh fruit and flowers. Like a bouquet and a cake all in one, she keeps the stems of the flowers long so that they can be fashioned into a posy once they come off the cake.
But there's another ingredient in the mix, too: Tomboy black cakes. In complete contrast to the exquisite, good-mannered prettiness of the other cakes, Tomboy black cakes are for when you really want to say what's on your mind. Exhibiting a certain dark humour your own candid message is picked out in wobbly, messy icing. "It looks like when you have an argument, the words just spit out anyhow, not neatly or politely."
And there's no holding back when it comes to those messages, with requests ranging from cheeky ("Get stuffed") to downright vitriolic ("Find the toenail" (ugh)). Is there anything too rude to put on a cake? "No! They're a bit of fun, an affordable funny treat."
As if running a successful cake-making business and a cafe weren't enough, Kate also does catering for small groups and hopes to soon start classes in cake decorating or the basics of baking. How does she find the time and, more importantly, the energy to do all that and forge a family life, too? "I'm a single mum, so it's really full on. There has to be a balance, as time with my son is very important." When we talk Kate's exhausted after a marathon session making 150 roasted raspberry jam and vanilla-bean custard doughnuts for a wedding, "I don't have time to think these days," she remarks, "and when I get home cooking is the last thing I want to do." Fortunately Tomi likes tinkering around in the kitchen, especially making desserts. "The other night he made one: raw egg, blue Powerade, Pringles, chocolate milk and a lollipop to stir it all with."
So, does Kate hope that Tomi will follow her into the business? "No, it's a hard industry and, as a mum, I'd love life to be easy for him." And Tomi? He wants to be a rugby player. Well, Tomi, as your Mum has shown, the dreams of a seven-year-old can come true – with a lot of hard work. tomboy.nz
WHO: KATE MARINKOVICH SKILL: CAKE MAKING
Read More…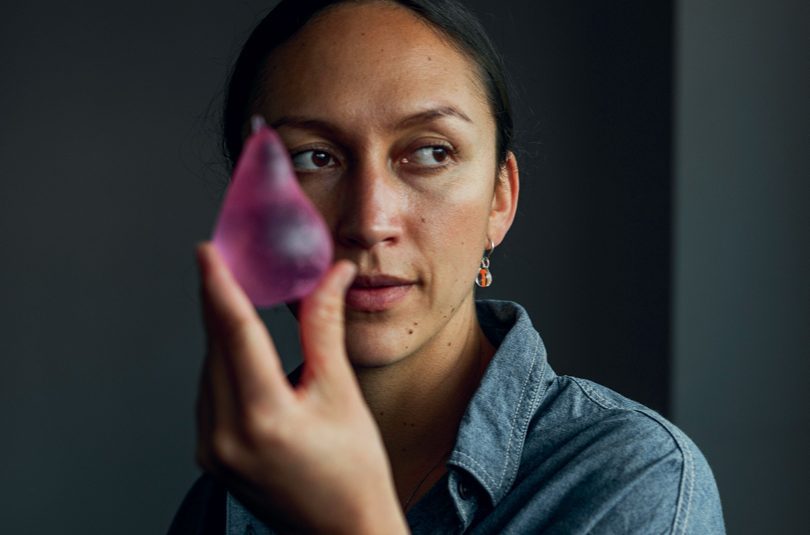 I'm bemused by my visceral reaction to Devyn Ormsby's glass fruit.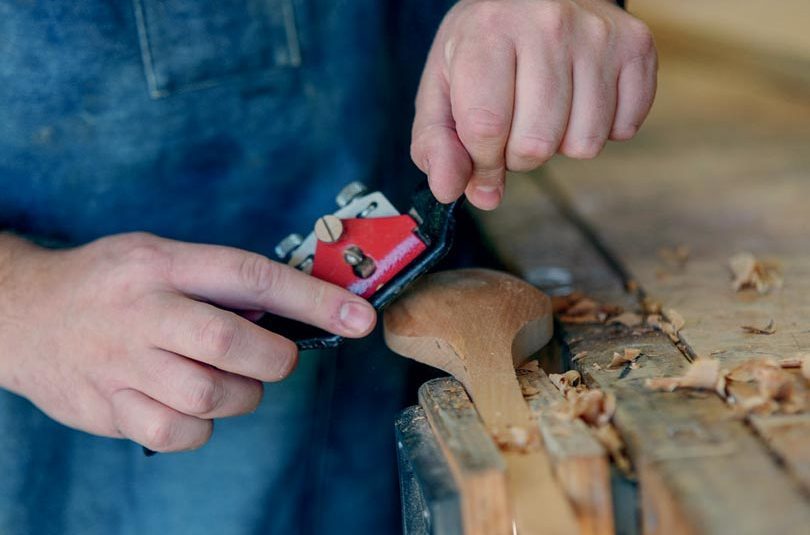 IN THIS WORLD there are talkers and then there are doers.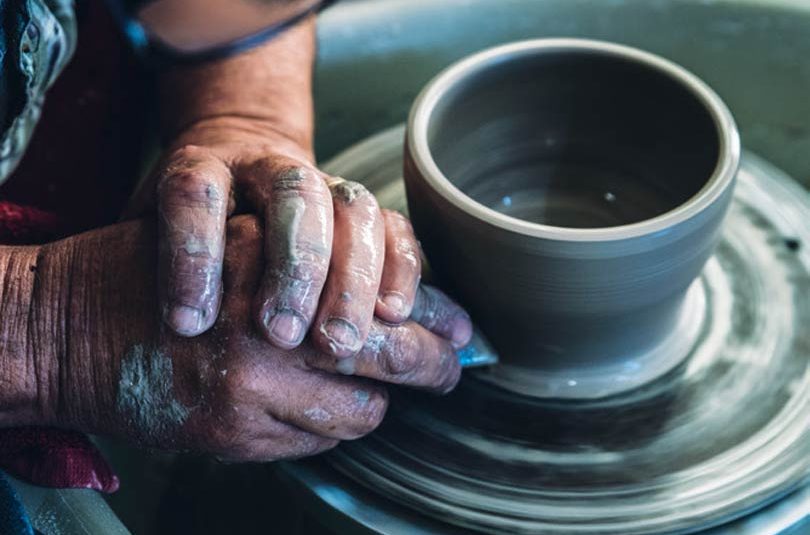 When Kate O'Sullivan put out a call to the members of her club to ' bring a plate' it wasn't a batch of sausage rolls or a tray of chicken wings that she had in mind.