A group of potters find a unique way to raise funds and be part of Marlborough's biggest
food festival, discovers TRACY WHITMEY.
When Kate O'Sullivan put out a call to the members of her club to 'bring a plate' it wasn't a batch of sausage rolls or a tray of chicken wings that she had in mind. No, she and her clubmates rolled up their sleeves and literally made the plates.
Between them, the members of the Marlborough Community Potters group created 200 one-of-a-kind plates for the Feast Marlborough 2019 festival, each one a unique, hand-crafted artwork that was sold to raise funds for the club. But when we catch up a few weeks before the festival, Kate doesn't know exactly how many potters are currently working on the project or how many plates each person will create. In fact, even saying 'plates' might be quite a loose description of the finished works. Apart from giving makers the required size and depth, the rest is entirely up to the potter. "Every one will have its own features and every single one will be different," says Kate.
"Plates, dishes, pasta bowls…. Some people might make a set, some might make just one. We totally encourage everyone to give it a go," she says. "There are so many people in the club who will help and encourage. It's a really big part of who we are as a club that there's no separation between the experienced members and beginners."
Although she hadn't yet started on her own Feast Marlborough plates, Kate said she had a good idea of the technique she wanted to use, though that might all change when she gets to work. "I might walk into the studio with one idea in my head, then look around at what's there and completely change my mind. I don't like to be hemmed in by too many requirements; the nature of clay means the potter can't control everything and the work might evolve into something else if the clay doesn't cooperate."
The potters are building on a similar hugely successful collaboration at last year's Feast Marlborough. The brainchild of Liz Buttimore of Arbour restaurant – an enthusiastic supporter of local crafts – last year's hand-made dishes were used to serve desserts at the gala dinner, before being snapped up by festival goers. This year the plates were sold for $30 at a stall at the Bayleys Friday Night Feast in Blenheim's Market Square, raising $1500 on the night, with a few remaining on sale for a limited time afterwards through the club's Facebook page.
Established in 1977 by 15 founder members, today the Marlborough Community Potters club provides a space for its 150-170 members to work, equipment such as kilns, wheels, moulds and gear for slip casting, and runs frequent classes, workshops and community projects. Currently housed in a dilapidated former car mechanic's building, the club is working towards building new clubrooms. "Ideally we'd like a purpose-built facility where we can host school groups, a multigenerational community hub and a dedicated exhibition space sitting alongside the working space for our members," says Kate, explaining that the funds raised by the Feast Marlborough project will go towards this.
The club is already deeply involved in the Marlborough community. One fundraising project with the Cancer Society saw club members help school children to create hundreds of ceramic yellow daffodils, and for ANZAC Day in 2018, 250 pottery poppies were made with the proceeds going to the RSA. Kate also works with Alzheimer's patients.
"People with Alzheimer's often feel like they don't achieve anything in their day-to-day, but they find working with clay highly rewarding. They feel like they've done something and have pride in what they have made," she says.
"We're incredibly lucky in the whole way the club works. Everyone feels that they can keep learning, keep evolving and encouraging and imparting their knowledge to others. It's just a lovely place to be." facebook.com/ marlboroughcommunitypotters
READ MORE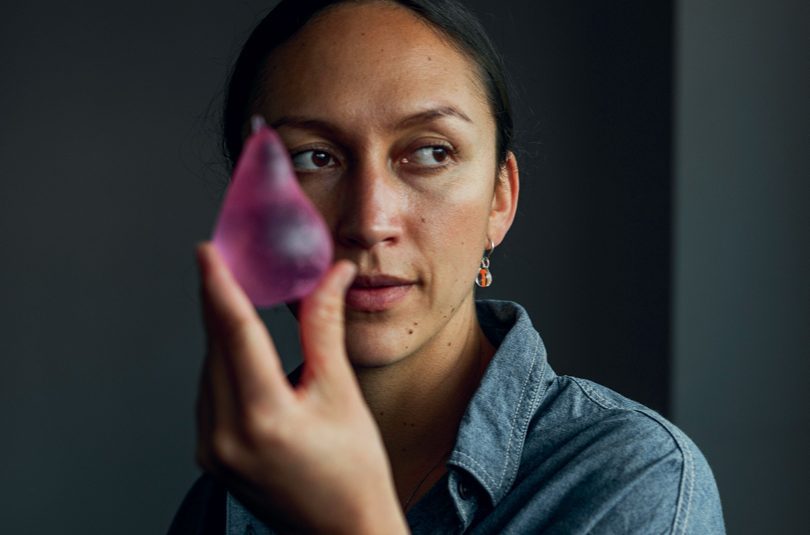 I'm bemused by my visceral reaction to Devyn Ormsby's glass fruit.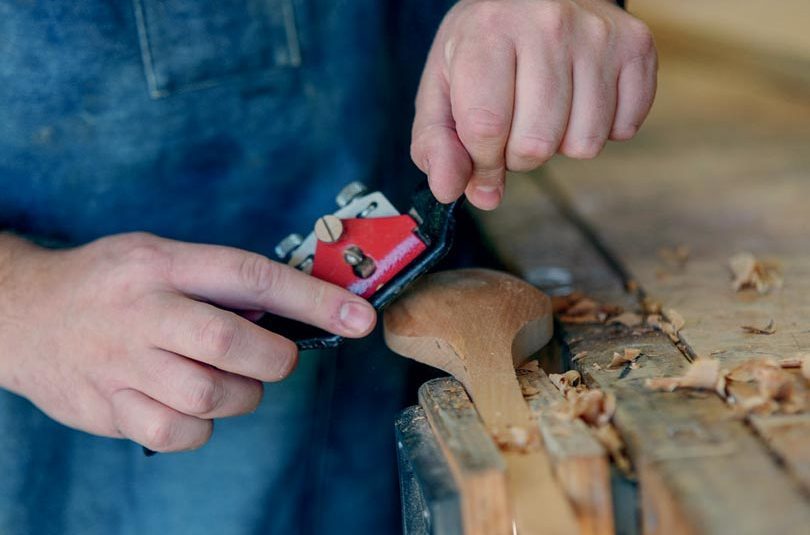 IN THIS WORLD there are talkers and then there are doers.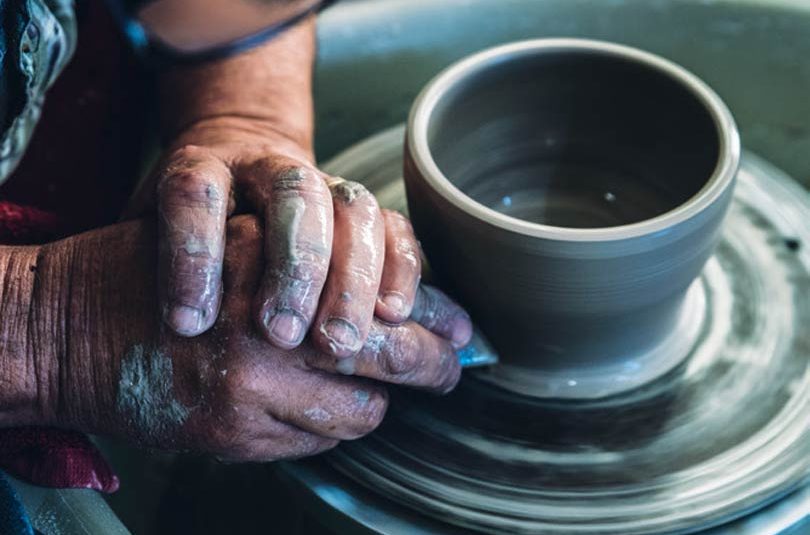 When Kate O'Sullivan put out a call to the members of her club to ' bring a plate' it wasn't a batch of sausage rolls or a tray of chicken wings that she had in mind.