WILL BOWMAN & JANE LYONS share a new take on everyday ingredients and dishes.
Peaches, honey, brioche, coconut crème brûlée – we've gone all sun-kissed and sweet for this section. Beautiful stone fruit is still in full swing, so if you've got plums, apricots or nectarines then feel free to use them instead of peaches.
THERE'S LOTS OF ❢ PEACHES
PEACH, RICOTTA AND SEMOLINA CAKE
Place 250g semolina flour and 1 litre whole milk in a large pot and gently heat, whisking constantly, until the mixture starts to thicken. Remove from heat and stir in 50g butter and the zest of one lemon. Whisk 400g ricotta until smooth, then beat in 5 eggs, 1 tablespoon vanilla extract, 200g of caster sugar and a pinch of salt. Add the semolina mix and whisk for 2-3 minutes. Fold in 2 diced peaches and pour into a large greased and lined cake tin. Bake for 45 minutes at 175°C or until set in the middle and brown on top. Leave to cool in tin.
PEACH SORBET
Stone and halve 500g peaches, sprinkle with 50g raw sugar and roast until soft. Heat 100g caster sugar with 200ml water and the juice and zest of 1⁄2 lemon or orange and a makrut lime leaf (optional). Gently bring to a boil, then remove from heat once sugar has dissolved. Set aside to cool. Whizz peaches and their roasting liquids in a food processor until smooth. Stir in cooled syrup and pour into a container. Freeze for 11⁄2 hours, then remove from freezer and stir. Return to freezer. Stir occasionally until frozen.
HONEY AND PEACH CLAFOUTIS
Thinly slice or dice some peaches. Whisk together 3 eggs, 2 teaspoons vanilla extract, 200ml cream, 100ml milk, 2 tablespoons honey, 1 tablespoon caster sugar, 1⁄2 cup flour. Grease an ovenproof dish and pour in mixture. Top with peaches and a sprinkle of raw sugar and bake for 40 minutes at 170°C until set in the centre. Serve with runny cream.
BOOZY PRESERVED PEACHES
Slice or dice ripe, firm peaches. Toss with brown sugar and leave to macerate for 1-2 hours. Spoon peaches into sterilised jars and top with good quality brandy or bourbon. Make sure fruit is submerged. Seal jars and leave in a cool, dry and dark place for 2-6 weeks. Serve peaches with ice cream, in crumbles or pies, with a drizzle of runny cream or use the syrup in cocktails or glazes and dressings.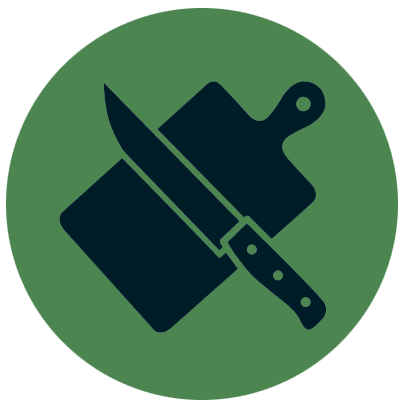 EASY ROAST PEACH JAM
Peel and dice peaches and toss with raw sugar. Roast in oven for 20-30 minutes or until soft and sticky. Mash gently with a fork. Store in the fridge and use on brioche, with yoghurt, or spread onto a galette.
Reinventing the meal ❢ coconut crème brûlée
Celebrate the staples ❢ Honey
"The notion of a foodstuff made by plump and beautiful insects, whose furry coats are scented with the lavender and dog roses they have visited, is as romantic as any food could get," wrote Nigel Slater in a Guardian column, and we couldn't put it better ourselves. Honey is romantic, precious and a gift from hardworking bees. In fact, it has inspired us to plant a few more seeds for bee-friendly flowers in the garden – phacelia, sunflowers and marigolds. We encourage you to say thanks to the bees and plant some too.
HONEY-POACHED PLUMS WITH SAFFRON
Heat together 2 cups water, 2 tablespoons honey, 1 teaspoon saffron threads and the juice of 1 lemon. Bring to a simmer, then lower heat and add 6-10 whole plums. Cover and cook for 10-15 minutes until plums are soft. Remove from heat and set aside to cool. These plums make a lovely dessert with labneh or Greek yoghurt, or spooned over ice cream, granola or sponge cake.
HONEY & GINGER MADELEINES
Butter and flour a madeleine tin or small muffin tins. Melt 125g butter with 1 heaped tablespoon honey. Use electric beaters to beat together 4 eggs with 2 tablespoons sugar until light and fluffy. Fold in 125g sifted flour, 1 tablespoon ground ginger, the honey and butter mixture and the zest of one lemon, until just combined. Spoon into tins and cook for 7-8 minutes at 200°C.
CHILLI & HONEY SESAME BRITTLE
Heat ⅓ cup honey, ⅔ cup white sugar and 1 tablespoon water in a saucepan, stirring constantly, for 2-3 minutes. Add 1 cup sesame seeds (black or white or a mix) and ¼ teaspoon cayenne pepper or dried chilli flakes and cook, stirring frequently, until the mixture becomes a beautiful caramel colour. Remove from heat and stir in 1 tablespoon butter. Add ¼ teaspoon of baking powder and stir this in. Pour mixture onto a lined baking tray and leave to set. Once hard, sprinkle with sea salt and extra chilli if desired. Break into pieces and store in an airtight container in a cool, dark place.
HONEY, WHISKY & FIG LEAF NO-CHURN ICE CREAM
Toast 2-3 fig leaves (stems removed) in a dry pan until fragrant. Place leaves in a bowl with 500ml double cream and leave to infuse for 3-4 hours. Fig leaves contain an enzyme that can cause cream to curdle slightly; if this starts to happen, give the mixture a whisk and it should come back together. Remove leaves and whip the cream to stiff peaks. In a separate bowl, whisk together 395ml condensed milk, 2 tablespoons whisky, 2 teaspoons runny honey and 1⁄2 teaspoon salt. Beat condensed milk mixture into the cream until well combined. Spoon into a loaf tin and freeze for 6-8 hours or until solid.
DIY ❢ Brioche