Will Bowman & Jane Lyons on resourcefulness, affordability, reducing food waste and still making something delicious.
THERE'S LOTS OF ❢ CORN
Corn is an undeniable summer superhero veg; it oozes the colour, smell and taste of the bright and sweet conditions in which it thrives. We love using the lolly-like kernels as a way to balance other assertive flavours, like here with a smoky, oily fish.
TRY THESE
KAHAWAI FILLETS WITH CHARRED CORN & TAMARIND SALSA
Char corn on a barbecue or in a pan over a high heat. Shave off kernels and mix with finely chopped coriander, a teaspoon of sesame oil, two tablespoons of loosened tamarind paste and a grated clove of garlic. Serve with crispy-skinned pan-fried kahawai fillets or your fish of choice.
FLATBREADS WITH SMOKED CORN BUTTER, ROASTED TOMATO & FRESH OREGANO
Cook corn cobs on the barbecue until smoky and charred. Leave to cool then shave off kernels and whizz in a food processor with slightly softened butter, a sprinkle of cayenne pepper, a couple of cloves of garlic and a teaspoon of smoked paprika. Spread the corn butter on a stack of warm flatbreads and serve  with roasted tomatoes (at room temperature) and fresh oregano.
BARBECUED PEACH, CORN, GREEN BEAN & TORN MOZZARELLA SALAD
Steam or barbecue corn and slice off kernels. Toss with barbecued pieces of golden peach, just-cooked green beans, torn mozzarella, lemon zest and a simple olive oil and lemon juice dressing. Season with salt and pepper and top with chopped fresh mint and a sprinkle of chilli flakes.
CORN RIBS WITH GOCHUJANG & BLACK PEPPER GLAZE
Whisk together 2 tablespoons gochujang with 1 teaspoon honey, 1 tablespoon cracked black pepper, 1 teaspoon fish sauce, a dash of sesame oil and 50g melted butter. Carefully cut peeled corn cobs into quarters, lengthways, so they are like skinny ribs. Barbecue or pan fry ribs then toss in a bowl with the buttery glaze. Serve as a snack or as a side to a meal – and make sure you have plenty of napkins on hand.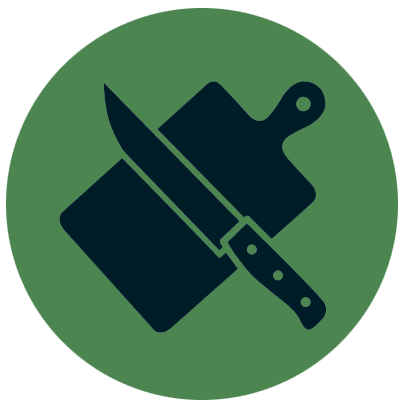 Make the most of your used corn cobs by adding them to stocks and broths and letting them simmer, adding flavour and fragrance to liquids. You can store them in the freezer, too.
Make It Yourself❢ Pesto
Coming from the Italian word pestare – meaning to crush, grind or pound – pesto is traditionally made as pesto alla Genovese – a basil and parmesan-based pesto from Genoa in the north of Italy. Here in New Zealand, pesto is often associated with small plastic containers of fragrant green paste in the dips section of the supermarket. But not anymore! As we've learnt from the recipes below, pesto can be fresh, fun and exciting and made from whatever you have on hand. These recipes will make approximately 1 cup of each pesto but feel free to scale up or down depending on what you've got in the fridge.
Celebrate the staples ❢ Vinegars & Oils
It seems there are two schools of thought in the world of vinegars, oils and dressings. There are the purists who will glug a very good extra virgin olive oil bursting with heady green spice over everything, perhaps cut with a squeeze of lemon and a sprinkle of salt. Then there are the Ottolenghi-esque experimenters who will find balance in a more eclectic mix of flavours. We do love both, and it is a lot of fun injecting more of a kaleidoscope of flavours into dishes sometimes. As a bonus, you get a very versatile dressing of sorts that is at home on lots of different dishes and ingredients
TRY THESE…
PEANUT, CHILLI & GINGER DRESSING
2 tablespoons crunchy peanut butter
2 tablespoons boiling water
3 tablespoons apple cider vinegar
½ teaspoon cayenne pepper
1 teaspoon honey
1 tablespoon grated fresh ginger
Loosen peanut butter with the boiling water then whisk in remaining ingredients. Use as a dipping sauce for rice paper rolls and fish cakes. It also makes a great dressing for fresh crunchy salads or a quick sauce for noodles or rice.
TOMATO, VINEGAR & CURRY LEAF DRESSING
3 tablespoons neutral oil
¼ cup fresh curry leaves
2 tomatoes, grated
1 garlic clove, grated
2 tablespoons black or malt vinegar
1 tablespoon soy sauce
1 teaspoon chilli flakes (optional)
Heat oil in a pan and fry curry leaves until fragrant and crispy. Remove leaves from oil and leave oil to cool then pour into a bowl and whisk in remaining ingredients including curry leaves. Use as a dressing for smashed cucumber salad, for spice-rubbed vegetables on yoghurt or on barbecued spicy beef.
SUMAC, WHITE WINE VINEGAR, PLUM & BLACK PEPPER DRESSING
4 tablespoons white wine vinegar
1 tablespoon sumac
1 teaspoon cracked black pepper
1 teaspoon sea salt
3 tablespoons extra virgin olive oil
½ cup finely diced dark-fleshed plums
Place all ingredients in a jar, seal with a lid and shake well to combine. The dressing will last in the fridge for up to a week. Use as a dressing for a herby roasted-carrot and avocado salad, smoked fish dishes and barbecued eggplant.
SESAME OIL, MAKRUT LIME & PALM SUGAR DRESSING
1 tablespoon sesame oil
3 tablespoons peanut oil
3 tablespoons rice wine vinegar
1 tablespoon coconut sugar
3 makrut lime leaves, finely chopped
1 fresh mild red chilli
Place all ingredients in a jar, seal with a lid and shake well to combine. The dressing will last in the fridge for up to 2 weeks. Use as a dressing for a simple shredded daikon and carrot salad, as a marinade for mussels or as a great dipping sauce.
Reinventing The Meal ❢ Potato Salad
We've put a bit of a TNM spin on the classic summer potato salad of boiled spuds, mayonnaise, spring onions and herbs. Our version has crispy potatoes tossed with roasted garlic and herbs, topped with sweet and sour onions and crispy sage leaves resting on a nice pillowy bed of yoghurt.
TRY THESE
1  Make a double or triple batch of the sweet and sour onions and keep in a jar in the fridge with a bit of olive oil on top – they're great in salads, with pasta with parmesan and cracked pepper, on toast with ricotta or on pizza.
2  Crispy sage could be swapped for crispy curry leaves, baked torn kale or store-bought fried shallots.
3  For a dairy-free option you can sub butter with olive oil and use whizzed-up white beans or hummus for the base.
4  Leftover potatoes can be put in a tray with tomatoes and greens for a breakfast tray bake – crack in a few eggs in the last 3-4 minutes of baking and sprinkle with feta and herbs before serving.
5 To thicken the yoghurt for the base, you can strain the yoghurt overnight in a tea towel/ muslin-lined colander over a bowl in the fridge.