Tomatoes, plum sauce, herbs, chocolate hazelnut spread
WILL BOWMAN & JANE LYONS share a new take on everyday ingredients and dishes.
Every season is about food in its own special way. You're invariably influenced by the ingredients on hand and the weather around you, but summer always seems to beat to an altogether more untroubled tempo. Food is prepped and cooked quickly, it's shared off platters casually and flavours are inviting and fresh. It's a great time to cook and eat but it's an even greater time to cook and share. So we hope the following can serve as a script to some simple-to-put-together, high-on-flavour dishes for the table this summer.
THERE'S LOTS OF ❢ TOMATOES
GREEN TOMATOES, MOZZARELLA & BOYSENBERRIES WITH ROSEMARY SALT
Whizz together sea salt and finely chopped fresh rosemary. Spread onto a tray and bake in the oven on a low heat until dry. Place slices of green tomato and mozzarella on a plate and top with boysenberries, rosemary salt and a drizzle of good-quality extra virgin olive oil.
SPICED WHOLE TOMATO CURRY WITH YOGHURT
Fry 1 teaspoon each  of cumin seeds, ground coriander, fennel seeds and chilli flakes with olive oil in a large pot. Add whole, cored tomatoes, 2 finely sliced cloves of garlic, 1 tablespoon of finely sliced ginger and 50g butter. Pour over 1 cup of water, cover and cook for 30 minutes, stirring occasionally. Season well and add some fresh sliced chilli if you're in the mood for spicy. Top with crispy fried curry leaves and dollop of yoghurt and serve with rice, naan and a cold beer.
TOMATO-&-GRAPE-BAKED FETA WITH PICKLED GRAPES & CIABATTA
Place roughly chopped tomatoes and 3-4 halved, deseeded grapes on 2 whole blocks of feta with a drizzle of honey and olive oil and bake for 15-20 minutes. Slice fresh grapes and
quickly pickle in a 3-2-1 vinegarwater-sugar solution. Remove feta from oven, season and top with pickles. Serve with toasted ciabatta.
GREEN TOMATO SALSA WITH CRISPY KUMARA SKINS
Combine 2 cups diced green tomatoes with 1 diced shallot, 1 grated clove of garlic, ¼ cup finely chopped coriander, 2 tablespoons apple cider vinegar and a pinch each of both salt and sugar. Add finely sliced green or red chilli. Serve with fried or roasted kumara skins.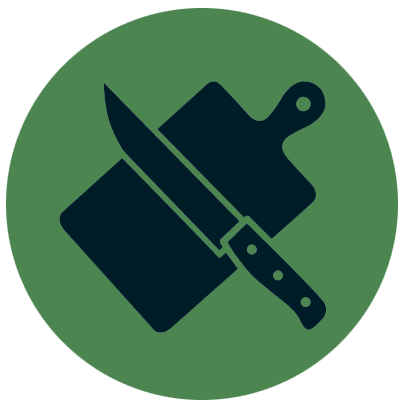 RED PESTO WITH OCTOPUS & SKORDALIA
Roast 6-8 cloves garlic until soft then mash to a paste. Stir through mashed potatoes with the zest of 1 lemon and season well. Boil octopus in salted water for 15 minutes, then add to a hot pan with 1 tablespoon extra virgin olive oil and a few tablespoons of red pesto. Cook for 2-3 minutes, then serve on skordalia with a squeeze of lemon and a sprinkling of fresh dill.
Reinventing the meal ❢ smoky plum sauce for a summer barbecue
Smoky, sweet and sour plum sauce with a barbecued leek, yoghurt and flatbread is our version of a sausage, T sauce and white bread. Any variety of plums will work for this – it's good way to use up those ones in the fruit bowl that might be starting to get a bit soft.
Celebrate the staples ❢ herbs
The power of fresh herbs to transform a dish is pretty amazing. A couple of basil leaves on a Margherita pizza, few coriander leaves tucked into a fresh spring roll or some sprigs of rosemary on top of a focaccia can do wonders. We're celebrating some of our favourite classic household herbs below in summer dishes to make and share.
PEA & PARSLEY FRITTERS
In a large bowl mix 1 cup of frozen peas, 1 cup of chopped parsley, 100g crumbled feta, 1 egg, zest of 2 lemons, 3 chopped cloves of garlic, 3 tablespoons of flour and a splash of  beer. To cook, heat a pan to medium with 2 tablespoons of olive oil and drop spoonfuls of the mixture into the pan. Flip when golden on one side. Serve with a dollop of yoghurt, a  squeeze of lemon and grind of black pepper.
SODA WATER-BATTERED SAGE LEAVES ON BUTTERNUT SQUASH WITH PECORINO
If roasting the butternut, slice in half, drizzle with oil and sprinkle with sea salt before placing in oven at 180°C for about 25 minutes, or until soft right through.  If barbecuing, slice in half and sprinkle with sea salt before placing over a low flame, skin-side down on a covered barbecue for roughly 30 minutes, or until soft right through. If you can't cover  your barbecue, wrap the butternut in foil and use the same method. For the batter, place 1 cup of sifted flour in a bowl. Pour soda water into the flour, whisking  until you have the consistency of runny yoghurt. Dip sage leaves into batter and fry in hot oil until crispy then drain on a wire rack. Cover butternut with crispy sage leaves, lemon zest and shavings of pecorino.
GREEN SUMMER MINESTRONE
In a heavy-bottomed pot, gently fry 2 diced white onions, 3 sliced garlic cloves, 1 sliced celery stalk, 1 diced carrot, ½ cup of parsley stalks and 2 bay leaves in 2 tablespoons of olive oil until just softened. Add 1½ litres of stock (vegetable is ideal, however chicken or fish would work). Bring to a simmer and add a pasta shape of your choice. After 2-3 minutes, add 4-5 cups of roughly chopped spinach and 1 finely sliced fennel bulb, stalks and fronds. Once the pasta is cooked, turn off the heat and add 1 cup of chopped parsley and mint, juice of 1 lemon and a tablespoon of ground black pepper. Serve immediately with a drizzle of good olive oil and grated parmesan.
ROASTED CAPSICUMS WITH FRESH HERB SAUCE
Roast capsicums in the oven until soft. Whizz together ½ cup each of roughly chopped coriander, parsley, mint and watercress then add 2 tablespoons extra virgin olive oil, zest and juice of 1 lemon, 2 anchovy fillets, 1 grated clove of garlic and 1 teaspoon toasted fennel seeds. Whizz again for 30 seconds. Serve sauce over the warm peppers with a sprinkle of fresh parsley and a drizzle of good quality oil. Serve with flatbreads, farinata, fish or on crème fraîche-topped toast.
DIY ❢ chocolate hazelnut spread
CINNAMON-CHOCOLATE MORNING BUNS
Whisk together 1 cup warm milk, 120g melted butter, ½ cup sugar and 1 teaspoon dried active yeast. Set aside for 10 minutes until yeast begins to froth. Combine with 2 lightly  eaten eggs then gradually add to 500g flour to create a wet dough. Stir for 10 minutes using a wooden spoon then cover and place in the fridge overnight. Tip dough onto a floured bench and shape into a 1cm thick rectangle. Make the filling by combining 1½ cups chocolate hazelnut spread, ½ cup brown sugar, 75g melted butter, 1 teaspoon cinnamon, ½ teaspoon cayenne pepper (optional but advised!) and a pinch of sea salt.
Spread this filling evenly over dough, roll up into a log then slice into 2cm pieces. Place pieces on a tray lined with baking paper, cover and prove for 20-40 minutes before brushing with a beaten egg and baking at 180°C for 20-25 minutes until golden and puffy.
CHOCOLATE, HAZELNUT & ROSEMARY BISCOTTI
Whisk together 1 egg, ¾ cup sugar and 2 tablespoons of chocolate hazelnut spread. Add 1¼ cups plain flour, 1 teaspoon baking powder, ½ cup roasted, chopped hazelnuts and 1 tablespoon of finely chopped rosemary. Stir to form a dough. Shape dough into a log on a lightly floured surface and bake for 25 minutes at 180°C. Remove from oven and cool for 10 minutes before slicing into 1cm-thick pieces, spreading out on the tray and baking for a further 10 minutes or until crisp. You can add two tablespoons of used coffee grounds if you have some around.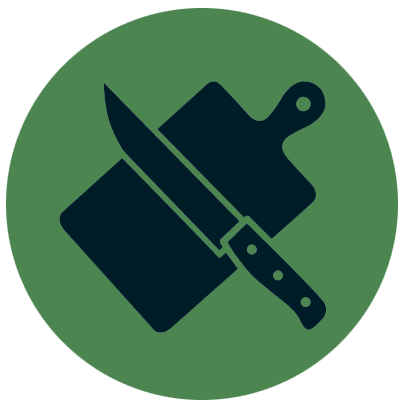 DARK PLUMS ON CHOCOLATE & MASCARPONE WHIP
Fold 2 tablespoons of chocolate hazelnut spread through fresh mascarpone. Top with a mixture of roasted and raw dark plums and a sprinkle of sea salt for a simple dessert.