TOP 5 SPICY DISHES – WELLINGTON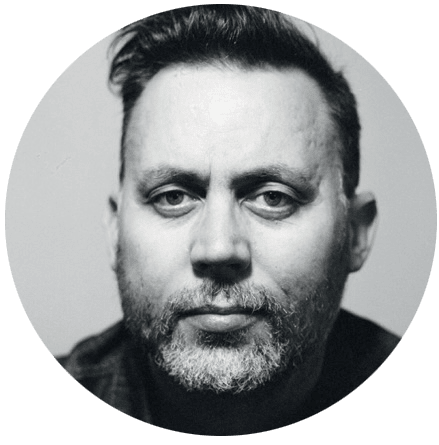 Wellingtonions hoover up a lot of spicy food and our Malaysian restaurant scene, in particular, is bursting with choice. I estimate one million tonnes of nasi goreng is consumed every week here, a good proportion of that by me alone. But if you want more than just bangin fried rice there's plenty for all tastes and budgets in the capital. Here are some of my current go-to dishes when I need my taste buds woken up, from the beautifully balanced to spice monsters that will have you sweating with delight.
Taste of Home
Dan Dan Noodles
128A Vivian Street, Te Aro
In a shop as small as their prices, eight people can cram in here anticipating the arrival of their Sichuan bounty, and when it does it's a game of scoff and cough. The peppery, oily, aniseed sauce is what these hand-pulled beauties deserve. Glistening burnt orange in colour, fat little noodles hoist up the smashed peanuts and spicy pork mince to numb your mouth and water your eyes. Fresh mung beans and coriander offer some respite from the deeply intense flavour but I still find myself slurping the hot saucy bits out with a spoon to finish. Such a humble dish in humble surroundings gives you that feeling that you have found a secret that you must instantly brag about to your mates. Don't do that, just enjoy it.
Little Penang
Nasi Goreng
40 Dixon Street, Te Aro
Nothing short of the word 'institution' is enough to describe Little Penang; there would not be a soul in Wellington that has not enjoyed a meal here. Tee and her husband Keith serve up Malaysian perfection with their generous portions and fragrant, fresh dishes that keep this place pumping. My favourite soaker of all time is made here, nasi goreng. Unceremoniously piled onto a huge plate, this dish yells 'devour me' – fried rice topped with large prawns and a fried egg is only the beginning as you start digging into this haven of delights. Chicken, spring onion and little croutons on pork fat separate this dish from similar offerings around town. "Medium," is my response to the friendly server, but hot will satisfy anyone who loves to dance with the devil and at all spice levels the dish is restorative and gratifying.
Shepherd
Clams in Chipotle Bacon Dashi Broth
Hannah's Laneway, Te Aro
This is where I have to declare my delicious conflict of interest; talking about one's own place seems a bit dumb, but food like this is why I wanted a restaurant in the first place, so here goes. The salt and pepper prince himself, Shepherd Elliott, has no problem cooking to the brief. In this dish he has brought balance to the spice universe once again. A dozen or so of Cloudy Bay's finest lounge around in their bath of chipotle-bacon-dashi broth. One could think the delicate flavours of these plump little guys would be no match for such a rich fragrant liquor, but on the contrary the soft flesh bursts with flavour in your mouth while their shells act as nature's spoons making sure you get a good dose of broth with each excursion into the bowl. As an ultimate bonus, this dish comes with fresh warm Leeds St. Bakery flatbread to soak up any remaining juices.
Great India
Lamb Gehtu Masala
141 Manners St, Te Aro
From the moment Great India's charismatic proprietor Rakesh Tailor explains this meal to the table you feel like you're already on a euphoric journey.
Succulent lamb marinated for 48 hours then smoke-roasted over charcoal and hey, let's make that better by drowning it in the richest tandoori masala sauce ever made. Calm down, people! This carmine-coloured curry is a masterclass in balance – acid, umami and spice lift perfectly cooked lamb chunks to the most deluxe levels of flavour imaginable. Fluffy coconut rice and minty yogurt is a total bonus and tricks me into thinking I can eat this forever. I'm so full but I have to mop up the gravy with a pillowy garlic naan. After two swift lagers I have a smile on my face and Rakesh knows his work is done. A friendly handshake and I'm gone. Bravo.
Soul Shack
Nashville Chicken Wings
Food Caravan –
Hannah's Laneway, Te Aro
Rick is good at card tricks but he holds nothing up his sleeve if you are brave or stupid enough to order his ludicrously good wings. Ranked in heat from one to four I find myself on a journey of pleasure and pain. There's no sleight of hand here when it comes to the level of chilli used either; it silences you. But inside that crunchy sunset-coloured skin is chicken so juicy and good you have to continue munching. I'm reasonably pathetic at handling super-hot shit, so when I got to level three I looked for a mango lassi fire hose to drink from so I could continue through level four. In the same style as the now famous Belles Hot Chicken of Melbourne, Soul Shack gives Wellington a calibre of fried chicken equal to that. F… that was hot.