NIKKI BIRRELL finds that weaving baskets from home-grown willow was the perfect lifestyle complement for original eco-warrior, Peter Greer.
Long before words like sustainable, low-carbon footprint and environmentally friendly were de rigueur, there were people like Peter Greer, now 68 years old. In the '70s, he and a swell of 'alternative lifestylers' settled in Golden Bay, in the north-west corner of the South Island, a natural haven of beach, mountains and rivers and an area that would become a bit of an enclave for crafty folk.
Peter's career in geology meant spells away from home, which didn't fit with family life. Having always enjoyed making things with his hands, he turned to carpentry for his primary income. Before long Peter was experimenting with weaving baskets, using supplejack. "I taught myself mostly from books, as it was well before YouTube," he says of his training.
When the supplejack proved to be difficult to find and gather, and keen to make an income from his lifestyle block, Peter decided to grow willow for his source material. "Willow is the traditional European basket material because it's strong and durable and [those] that are grown specifically for basketry are very pliable and easy to use," he explains. "I also love to grow things and we had a wetland area which provided good conditions."
So in 1984 Peter planted English basket willow from cuttings and, in fact, is still harvesting from those original plants.
In those early days, there were very few basket makers in New Zealand and word soon spread of Peter's creations, which he then started to sell at markets. With the advent of the internet and the trend to natural handmade products, the Willow Works business flourished. The past decade has also included weekend basket-weaving workshops, usually sold out weeks in advance. "My students come from all over New Zealand and delight in a weekend in Golden Bay," says Peter. It is this teaching aspect that gives him the greatest satisfaction he says, "I see the joy my students experience when they make their first basket."
Before weaving, though, comes the preparation of the willow. In the winter it's harvested by hand in the traditional manner, with a gathering of friends and neighbours. This involves cutting the willow as low as possible, gathering, sorting, bundling and loading onto trailers. Everyone's hard graft is rewarded. "In the evening, we have a harvest celebration for all the workers," says Peter. "It is a great opportunity for catching up and after 40-odd years, we now have three generations attending the harvest."
Peter explains the processes for preparing the willow for weaving which involves boiling and steaming to produce different colours. "For white willow, we stand the bundles in water for several weeks until the sap rises. The bark is then stripped by hand and the result is a lovely white."
The ensuing materials are then made into baskets for a range of functions: washing baskets, which make wonderful wedding presents; strong and beautiful log baskets; and shopping trundlers, which Peter says are practical for those within walking distance of a farmers' market. "In our area, too, at any social gathering there is always an abundance of willow baskets which have been used to carry party supplies." But there are more unusual commissions too – willow sun umbrellas provide a lovely dappled shade, and Peter has created coffins for people with whom he has a special connection. At the other end of the scale, willow bassinets are a hardy option.
"I love using traditional methods to create functional, practical and durable baskets which use few resources with a very small environmental footprint," Peter says, when asked what it is about basketry that so intrigues him. "There are no middle men, each basket is a new creation and, well cared for, it could be around for generations." That's certainly no lip service; a bassinet for his first-born is still used 42 years later for clothes storage. How's that for sustainability?
Read More…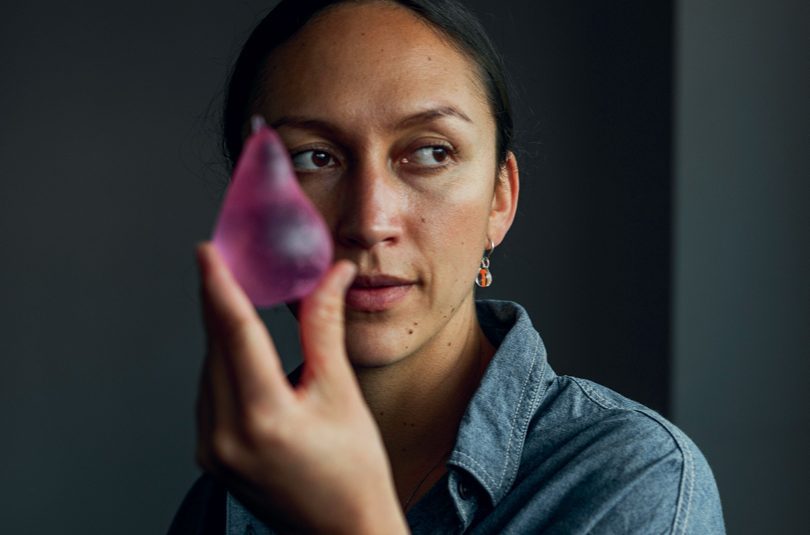 I'm bemused by my visceral reaction to Devyn Ormsby's glass fruit.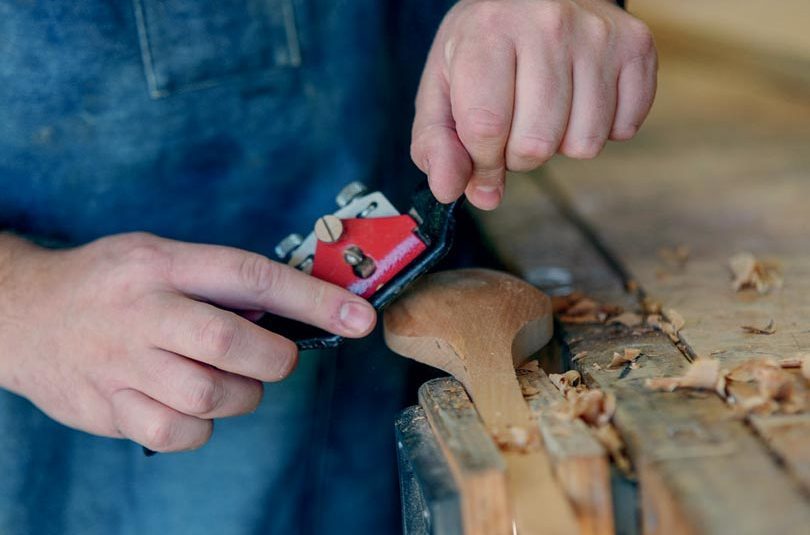 IN THIS WORLD there are talkers and then there are doers.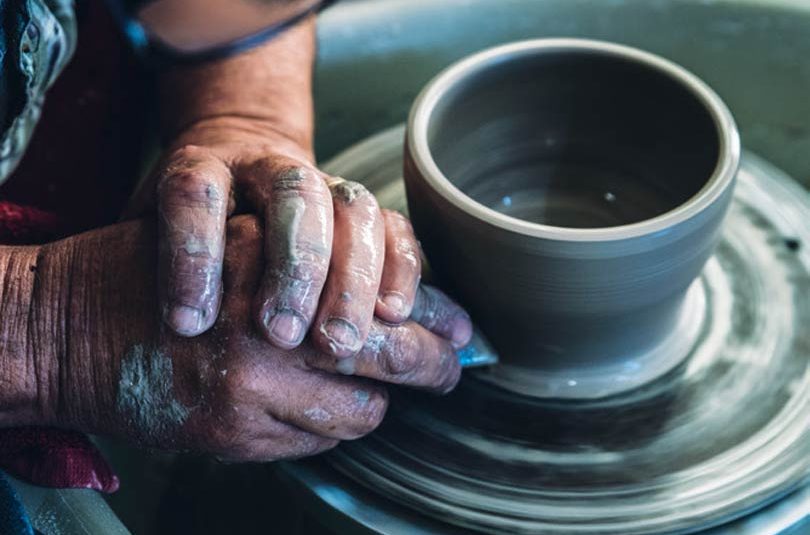 When Kate O'Sullivan put out a call to the members of her club to ' bring a plate' it wasn't a batch of sausage rolls or a tray of chicken wings that she had in mind.