WHO IS YOUR HAWKE'S BAY LEGEND?
Kelli Brett presents the top five contenders. Who will be your winner?
As I've travelled around this magnificent country over the past five years in an effort to learn about New Zealand's food and drink culture, one thing has become abundantly clear: it's the people behind this flourishing culture who are the true story. In every region it has been impossible to miss the movers and shakers that have led their communities by building innovative businesses, networking and striving to create jobs and improve infrastructure. They seem to be on a never-ending mission to inspire and motivate the good people of their towns to step up, collaborate and get involved.
Earlier this year, Hawke's Bay Tourism announced their search for a Food Legend – a visionary who has helped shape New Zealand's Food and Wine Country into the amazing playground for foodies that it is today. Team Cuisine has been so proud to assist with this outstanding initiative. The talent recognised within the nomination process has run the gamut of artisan producers, chefs, restaurateurs, winemakers, farmers and growers – and included event specialists, innovators and entrepreneurs within the food and drink category.
Together with a panel that comprised Sarah Meikle, Chief Executive of Wellington Culinary Events Trust, and George Hickton, Chairman of Hawke's Bay Tourism, and with research conducted by Rachel Campbell, Food and Wine Project Lead at Hawke's Bay Tourism, we have chosen our top five nominees from a spectacular group, all of whom have contributed greatly to the reputation that Hawke's Bay has earned as a must-visit destination for food and drink lovers.

Jeremy Rameka – Chef and co-owner, Pacifica Restaurant
"In creating Pacifica all those years ago, Jeremy also reminded us of our special place in the world, and his food always reflects that."
Words from one of the nomination forms strike right at the heart of the popularity and success of chef and restaurateur Jeremy Rameka. He has been quietly leading the charge to identify Hawke's Bay cuisine for more than 14 years by using his exceptional skills to showcase some of the best kaimoana this country has to offer. Don't be fooled by the laid-back blue beach villa on Marine Parade in Napier – it houses a restaurant that has earned 3 hats in the Cuisine Good Food Guide, an accolade currently awarded to only four other restaurants in New Zealand. The focus at Pacifica is on delivering a genuine, considered dining experience in an intimate setting, and it is this intense focus that has encouraged local and international foodies alike to plan a visit to Food and Wine Country. Alongside his partner, expert maître d' and skilled sommelier Natalie Bulman, Jeremy has put Hawke's Bay firmly on the map as a destination for anyone interested in a taste of the very best of New Zealand.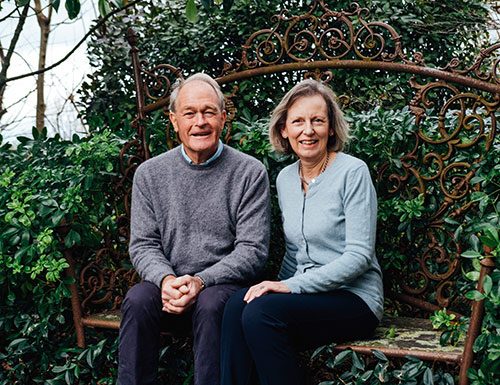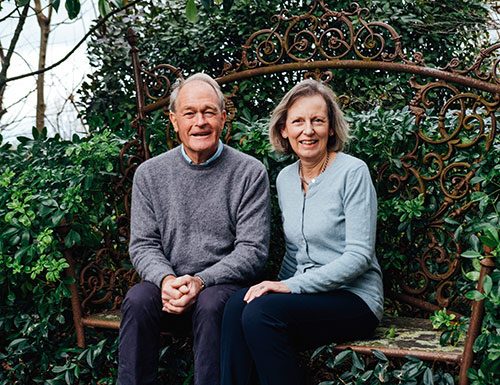 Sam and Mary Orton – Founders of Orton's Tailored Events & Cuisine
"Where we are heading now – celebrating Hawke's Bay's growers and producers outdoors under some sort of shade with a glass of wine in one hand and a delicious bite-sized something in the other – all started with Orton."
This is an honest observation from one of their nomination forms but, although Sam Orton credits the success of their enterprise to his having stayed well away from the kitchen, it's his talent for logistics combined with wife Mary Orton's exceptional culinary skills that has resulted in a catering business which has enabled many of the large-scale events Hawke's Bay has become synonymous with. Growing their business from a small deli in Havelock North called Hampers, to their current operation within the stunning landmark of The Old Church in Meeanee Napier, this inspiring couple has also been the talent behind the menu at Black Barn Bistro and catered to everything from weddings and special occasions to gourmet dinners, charity auctions, sports matches and large-scale festivals and events. Together, the Ortons have been instrumental in feeding and entertaining Hawke's Bay locals and visitors, with great flair, for more than 30 years.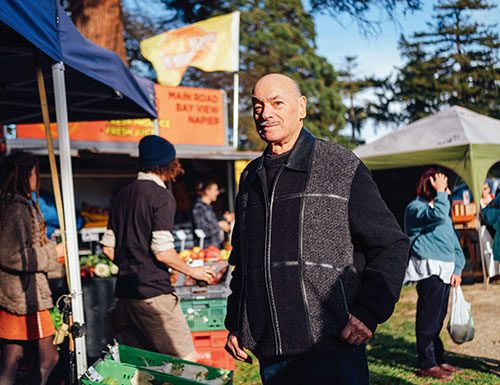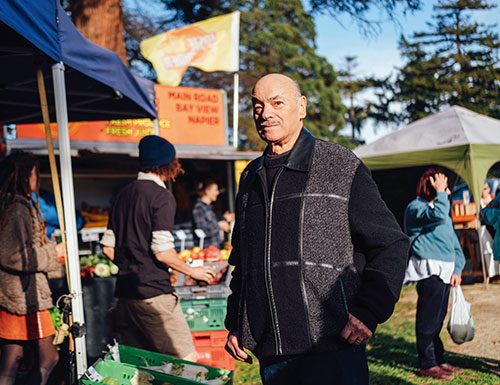 Sir Graeme Avery – Founder of Sileni Wines and the Hawke's Bay Farmers' Market
"He has carved and led the way that not only Hawke's Bay but the whole of New Zealand thinks about wine and food tourism."
Sir Graeme not only co-founded iconic winery Sileni Wines and its food and wine cellar door, but he also founded the acclaimed Hawke's Bay Farmers' Market, which was instrumental in creating the national farmers' market movement. Along the way he founded the Hawke's Bay Food Group, led the formation of the original Hawke's Bay Wine Country Tourism Association and worked closely with Ngāti Kahungunu to further a local Māori experience. A celebrated New Zealand businessman and philanthropist, he has many strings to his bow. His latest passion – the EIT Institute of Sport & Health (EIT ISH) in Hastings – is integral to a transformational journey for the region, one that will encourage individuals and communities to choose healthier lifestyles.

Kate Radburnd – Owner and winemaker Radburnd Cellars
"Kate works hard every day to lead, inspire and advocate for Hawke's Bay and the wine industry. I can think of no better person to be acknowledged as a Hawke's Bay Legend."
Kate Radburnd has been at the forefront of establishing Hawke's Bay as one of New Zealand's premium wine regions and was integral to the formation of this country's wine industry. During seven years at Vidal, her wines won numerous accolades; she then moved to CJ Pask as Head Winemaker and became part- owner and Managing Director. She represented Hawke's Bay on the Board of NZ Wine for 14 years and was instrumental in the formation of the Sustainable Winegrowing New Zealand programme. Kate has been a pioneer of food and wine innovation in Hawke's Bay for 38 years and has a huge focus on encouraging women within the wine industry. She was one of the instigators of the phenomenal Hawke's Bay Charity Wine Auction, which she chairs to this day. At Radburnd Cellars she continues to produce awardwinning ultra-premium wines and to enhance the reputation of the region as a destination for serious food and wine lovers.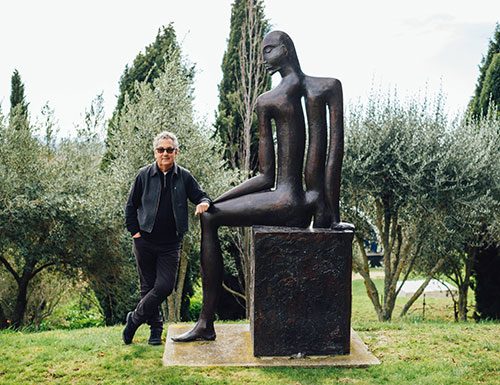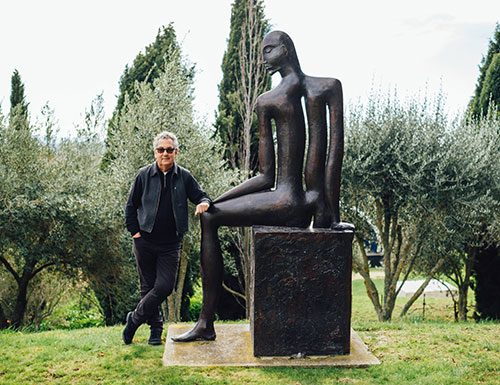 Kim Thorp – Communications, marketing and branding consultant & co-owner of Black Barn Vineyards
"A true pioneer with the establishment of Black Barn and its wine, food and accommodation offerings that are of supreme quality."
Extremely passionate about the Hawke's Bay brand, Kim Thorp is most recognised in the region for his work with business partner Andy Coltart on the establishment of 'Black Barn' a name now recognised as the absolute 'essence' of Hawke's Bay. Along with its vineyard, winery, bistro and superb accommodation, the property boasts an amphitheatre, described by international performers as the best outdoor venue in New Zealand. There's also an art gallery and a growers' market to showcase the tastes of the region. Kim has been instrumental in the branding of Food and Wine Country, a creative genius shaping many of the events that have become the trademarks of an excellent time in Hawke's Bay. He has made a huge contribution to the region's reputation as a stylish tourist destination.
Congratulations to all those who have played a role in the development of the region's food and drink story, and thank you to those who took the time to nominate their Hawke's Bay Legend. The winner will be announced at the opening night of the 10th Summer F.A.W.C! series this November.