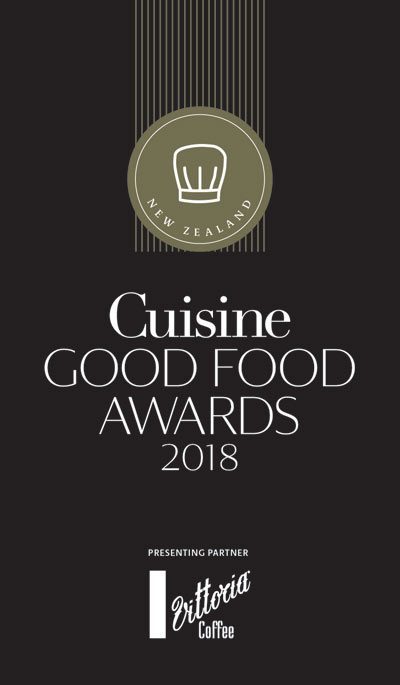 ADDRESS:  26 Ponsonby Rd, Grey Lynn
LUNCH:  Wed – Sun
DINNER: 7 days
SHARED LARGER PLATES: $24 – $55
WEBSITE:  azabuponsonby.co.nz
SCORE:   15 / 20 At buzzy, sophisticated Azabu the Japanese-Peruvian (Nikkei) food is inspired and beautifully executed, with chef Yukio Ozeki delivering a fun and interesting menu. The menu offers an extensive range of small dishes to share, plus mains and sides for those wanting more. Perfectly tender grilled octopus is accompanied by purple potato mash and yuzu sauce, succulent lamb cutlets are matched with great flavours of smoky aubergine and coriander puree. Sweet lovers aren't forgotten either, with a creamy tapioca layered with orange coconut meringue and honeycomb for crunch, spiced apple, passionfruit puree and miso vanilla ice cream. The drinks list is wholly appropriate with shochu, umeshu and other Japanese beverages in addition to wine, beer and interesting cocktails.
IN BRIEF Japanese-Peruvian food in a sophisticated setting