IN BRIEF
Exuberant, luxuriant, unadulterated dining pleasure.
WHY CHOOSE THIS RESTAURANT?
If you are looking for the whole package, delivered by an outstanding team with an outrageous sense of fun, then a visit to this Parnell stalwart is simply a must.
ABOUT THE MENU
They say that familiarity is usually only a mouthful away when you eat the food of chef Kate Fay. And they are right. Great technique and impeccable skill are at the heart of stylish plates with fresh flavours that lean playfully towards an Asian twist. Kate's rock-star banh mi has become a firm favourite because of her ability to elevate the familiar to the spectacular. It would be a tragedy to miss out on her sinfully silky duck parfait, and when the glorious fish of the day arrives wrapped in a big warm hug from peas and ham hock, you will be delighted by the support act of the most delectable salty-delicious clams. Magnificent dessert and cheese options abound and, of course, there is that legendary pavlova. If you know, you know… The wine list has some hefty big-hitters and a multitude of local tastes that are worth exploring.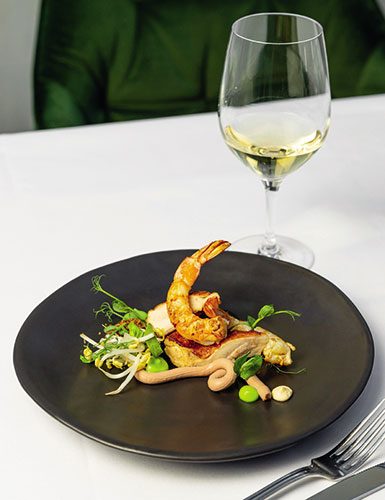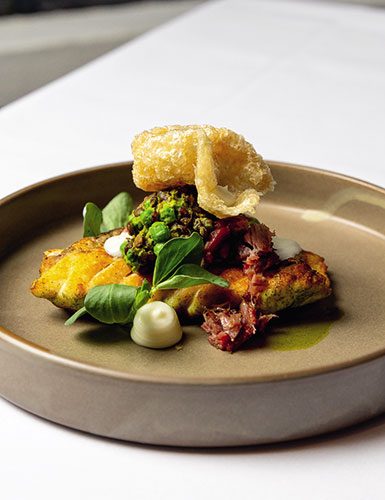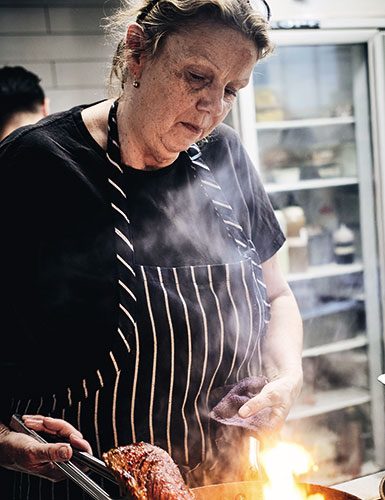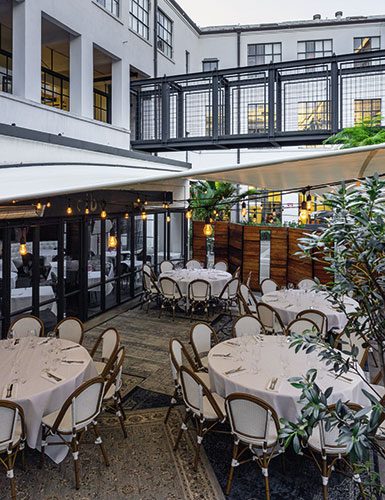 ABOUT THE CHEF
With more than 20 years on the pans and in the trenches at this award-winning restaurant, Kate Fay is still hands on and clearly in it for the love. She is highly respected within the hugely competitive New Zealand restaurant industry, her elegant menus are confident and ever evolving, and they are an important ingredient in the mix that makes this sophisticated bistro a celebrated long-term player.
ABOUT THE TEAM
It is obvious that for dashing owner and host Jeremy Turner, continuing to polish and evolve the art of the restaurant has become his life's work. He takes great care of his team and they reflect that care with both skilful service and an exhilarating performance that comes from the heart. Everything feels super-relaxed and it is absolutely all about the diner. Brad Sullivan shines brightly on the floor as the man behind your perfect experience, and Christina Turner and Shazza Cooper do the hard but important yards back of house, leaving Jeremy, Kate and Brad to steal the show.
OF NOTE
There is a reason that certain restaurants survive in these uncertain times. A meal at Cibo leaves you feeling that all is almost as it should be, despite our current anxiety and fear. It's a restaurant run by people who love nothing more than to feed us all and who have been doing that with great talent and finesse for many years.
ADDRESS: 91 St Georges Bay Rd, Parnell, Auckland
Check for opening hours post-COVID-19 lockdowns
MAINS: $34–$65
CONTACT NUMBER: 09 303 9660
WEBSITE: cibo.co.nz