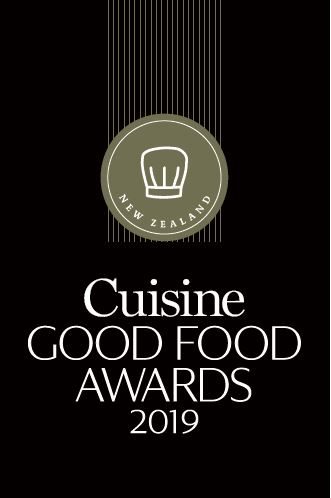 ADDRESS:  12 Wyndham St, Auckland
LUNCH:  Tue – Fri
DINNER:  Tue – Sat
MAINS:  $25 – $90
WEBSITE: culpritdiningroom.co.nz
CONTACT: 09 377 5992
SCORE:  16 / 20 A short climb up the Wyndham Street stairs takes you into one of the hippest eateries in the central city. A narrow dining room stretches past an open kitchen where co-owners Kyle Street (pictured) and Jordan MacDonald use flashes of brilliance to bring exciting new tastes to diners. These two assertively favour the lesser-known cuts of the beast. They know well how to treat these, too, as with the pork jowl which is braised to perfection then coated in a sticky jus. Vegetables are also given due reverence and the menu is driven by seasonality and sustainability. Delightfully, they even list the region of origin for ingredients on the menu. Creatively drawing on a range of culinary traditions, Culprit boasts a trolley service that mimics the Asian yum cha ritual, bringing to the table a menu of small plates to choose from. If you have room for dessert, a kiwifruit granita palate cleanser, served with Cardrona gin-and-tonic jelly, does just that and then some.
IN BRIEF Unique, casual and creating trends