Fennel, mustard, potatoes
WILL BOWMAN & JANE LYONS share a new take on everyday ingredients and dishes.
A few years ago we started an Instagram account called The Next Meal as a space to post things we were cooking together. Back then we were always thinking about the next meal. These days, we're still thinking about the next meal, but slightly differently. We're thinking about more than just what it might be and thinking about how we might minimise food waste, how we might be able to turn what we already have into what we need and how we might show others how easy it can be to nourish and excite in a more simple, sustainable and affordable way. Celebrating the seasonal stuff, the staples and the slightly unusual are our favourite ways to cook so we've used them as the framework for this section and put the spotlight on fennel, potatoes, beans and mustard to hopefully provide some winter inspiration for your next meal.
THERE'S LOTS OF ❢ FENNEL
FENNEL 3-2-1 QUICKLE (QUICK PICKLE)
Thinly slice the fennel (use a mandolin if you have one) and place in a non-reactive bowl. Mix together a solution of 3-2-1 (3 cups vinegar, 2 cups water, 1 cup sugar) and pour over fennel. Cover and let sit for at least 30 minutes, or up to 3 hours, before serving. Store in the refrigerator. Use in salads, toasties, burgers or with anything needing a tangy punch.
FENNEL SEED & FROND BUTTER
Finely slice fennel fronds and combine with the zest of one lemon or orange and 1 tablespoon toasted fennel seeds. Stir through room-temperature butter and serve with fresh bread.
DIGESTIF SLAW
After a big bowl of pasta, a shaved fennel slaw does wonders for a full tum. Toss thinly shaved fennel with lemon juice, finely chopped parsley, dried chilli flakes and a sprinkle of sea salt. Add a few shavings of parmesan if desired.
FENNEL FOCACCIA
Thinly slice fennel and fry with sliced red onions and toasted fennel seeds until soft. Press into focaccia dough and cover with extra virgin olive oil, rosemary and sea salt before cooking.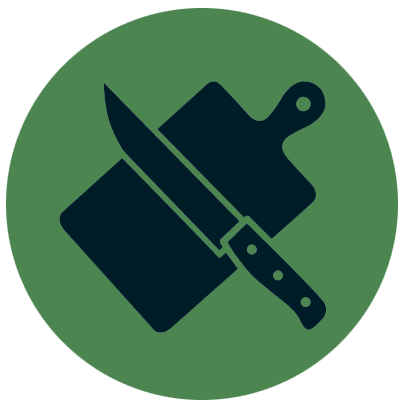 FENNEL-TOP PASTA WATER HACK
When boiling salted water for pasta, add the tops and fronds from a fennel bulb and cook alongside pasta. Once pasta is cooked, remove fennel from water and finely dice, then stir through pasta. A garlicky fennel and chilli spaghetti is our favourite way to do this. Thanks to the two nonnas who taught us this trick in a campsite in Sicily a couple of years ago!
Reinventing the meal ❢ Baked Beans
DIY ❢ Mustard
What we want to do here is take something you would naturally pop into your shopping trolley without too much thought and get you making it from scratch. There's a lot of satisfaction to be had in creating something that you'd previously outsourced to the commercial food industry.
CHEESY MUSTARDY JERUSALEM ARTICHOKE GRATIN
Thinly slice Jerusalem artichokes and layer into an oven dish. Whisk 1-2 tablespoons butternut squash mustard into cream with grated cheddar and plenty of cracked pepper. Pour over Jerusalem artichokes. Bake at 180℃ until cooked through and golden on top.
MUSTARD-SPIKED PUMPKIN & ONION SOUP
Roast together wedges of seasoned pumpkin with roughly chopped white onions and a few cloves of garlic until tender. Add to a pot of vegetable stock with a dollop of butternut squash mustard and a dash of apple cider vinegar. Simmer for 10 minutes, then whizz until smooth.
MUSTARD, HONEY & LIME DRESSING
For a zingy dressing for leaves or roasted kūmara, whisk together 2 tablespoons butternut squash mustard, 1 tablespoon honey, 1 tablespoon cracked black pepper and the juice of 3 limes.
MUSTARD & PICKLE SPECIAL SAUCE
Finely dice two gherkins and stir through 1 cup of good-quality mayonnaise with the juice of half a lemon. Add a teaspoon of smoked paprika and 2-3 tablespoons butternut squash mustard. This sauce works well in burgers or as a dip for deep-fried delights, such as the cauliflower shown here.
Celebrate the staples ❢ Potatoes
There's a reason staples are staples – they're bloody great! And they've been gracing plates and tables for centuries. But in a world where things like chocolate covered crickets and 0%-alcohol beer are popping up faster than you can say chicken-free-chicken, it's nice to step back and celebrate pantry and store cupboard staples and the magic that can be made from them. Starting with the humble spud.
POTATO AND CURRY LEAF FRITTERS
Any potato will do here. Mix together matchsticks of potato with curry leaves (ideally fresh but dried will work), curry powder, cayenne pepper, lime zest, flour and beer until a thick batter is formed. Shallow-fry in neutral oil until crispy. Serve with yoghurt and a sprinkling of crispy fried curry leaves.
POTATO MUSTARD MASH WITH CRISPY SAGE LEAVES
Use an all-purpose potato such as Agria. Mix together a clove of roasted garlic, a dollop of mustard and a few tablespoons of softened butter. Stir through mashed potatoes. Fry sage leaves in a tablespoon of olive oil with a strip of lemon zest and pour crisped leaves and their oil over mash.
DRY POTATO CURRY WITH FRIED EGG
Use a waxy fleshed potato such as Nadine or Cabaret. Roughly chop potatoes and parboil in lightly salted water. Fry thinly sliced brown onions in olive oil with a mix of toasted and crushed cumin, coriander, fenugreek and fennel seeds. Cook until onions are soft. Add thinly sliced garlic and potatoes and cook, stirring to combine all ingredients, until potatoes are cooked through. Serve with a fried egg and a sprinkle of chopped fresh coriander or mint.
BOILED POTATOES WITH GREEN CHILLI, KAWAKAWA AND MINT DRESSING
Use a waxy potato such as Nadine or Cabaret. Whizz together fresh green chilli with roughly chopped kawakawa leaves, apple cider vinegar and fresh mint until a rough paste forms. Mix with extra virgin olive oil to loosen. Boil potatoes and toss in dressing. Season generously with sea salt and cracked black pepper.
SMASHED POTATOES WITH SOUR CREAM AND CHARRED SPRING ONIONS
Use an all-purpose potato such as Agria. Cut potatoes into halves before parboiling in lightly salted water. Drain and crush with the back of a large spoon or fish slice. Generously coat a roasting dish in olive oil then place in the oven on a high heat for 5 minutes. Remove dish and carefully place smashed potatoes on oil base. Brush with olive oil, then sprinkle with sea salt and cook for 10 minutes or until potatoes are crispy. Top with a dollop of sour cream, finely grated parmesan and a sprinkle of pancharred chopped spring onions.