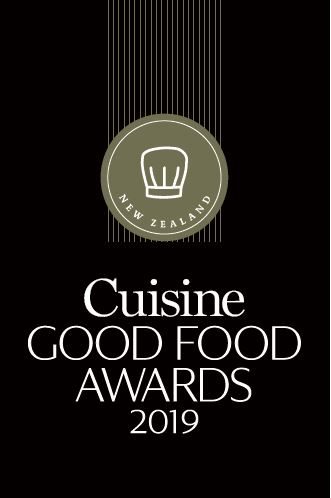 ADDRESS:  262 Wakefield St, Te Aro, Wellington
BREAKFAST: Wed – Sun
LUNCH: Wed – Sun
DINNER:  Wed – Sat
MAINS:  $27 – $36
WEBSITE: fieldandgreen.co.nz
CONTACT: 04 384 4992
SCORE:  16 / 20 The lack of opulence that greets you as you step off the busy streets of Wellington into Field & Green belies the richness of the rustic culinary experience that awaits. Chef Laura Greenfield (pictured above right with co-owner Raechal Ferguson) is British born and trained. She favours big flavours and hearty fare – think beef stroganoff with a focus on the earthy mushroom accents and side dishes that include parmesan polenta chips with brussels sprouts, sautéed with bacon and dates. The flavours are not overplayed and there are lighter options on the seasonally changing menu, such as kingfish escabeche served with chargrilled sourdough. The kingfish is seared and then dressed in a vinegary, sweet-and-sour dressing. The chargrilled sourdough adds a smoky touch. The Vin Santo crème caramel topped with golden raisins is not to be missed. A small but well-chosen wine list complements the menu.
IN BRIEF Smart flavours served with love