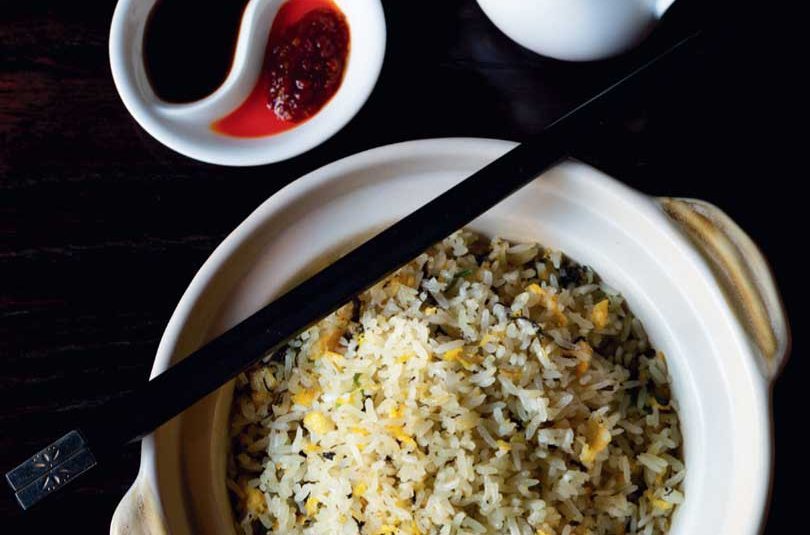 Preserved olive vegetables are available in any Chinese greengrocer. Jasmine rice is a good option for this fried rice.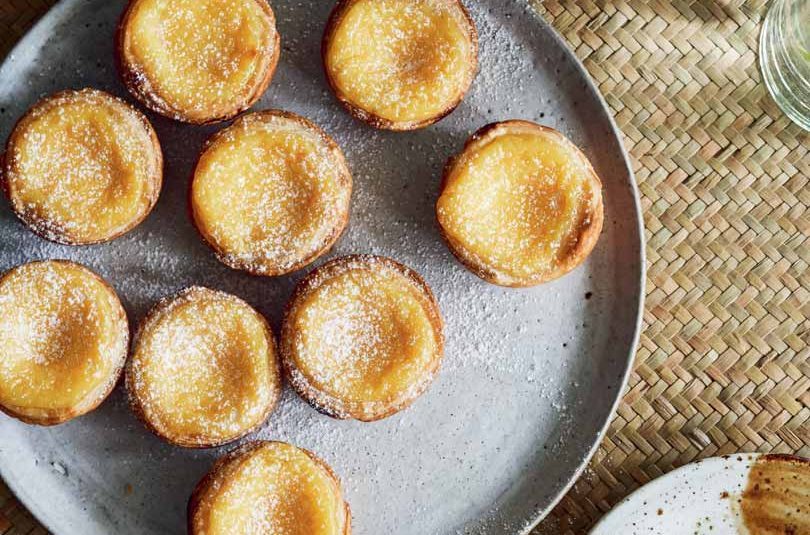 I've long been a fan of pastéis de nata, the Portuguese custard tart with crisp pastry and sweet eggy filling, ever since I discovered Lisboa Patisserie on London's Golborne Road. There is nothing better to have with a strong espresso. It's pastry that has travelled the world courtesy of Portuguese colonisation or sailing routes, as popular in Hong Kong, Indonesia and Taiwan as it is in Portugal. It does vary though, sometimes the pastry is short crust rather than puff pastry, sometimes the egg has the dark caramelised exterior from the hot oven, at other times it is glossy and plain. I've used a bought butter puff pastry here, and have found that it is difficult to get that scorched top in my oven when using muffin tins, however they are still delectable without it, especially when the custard is infused with lemongrass. These are best eaten on the day they are made either warm or cold. However all the components can be prepared the day ahead.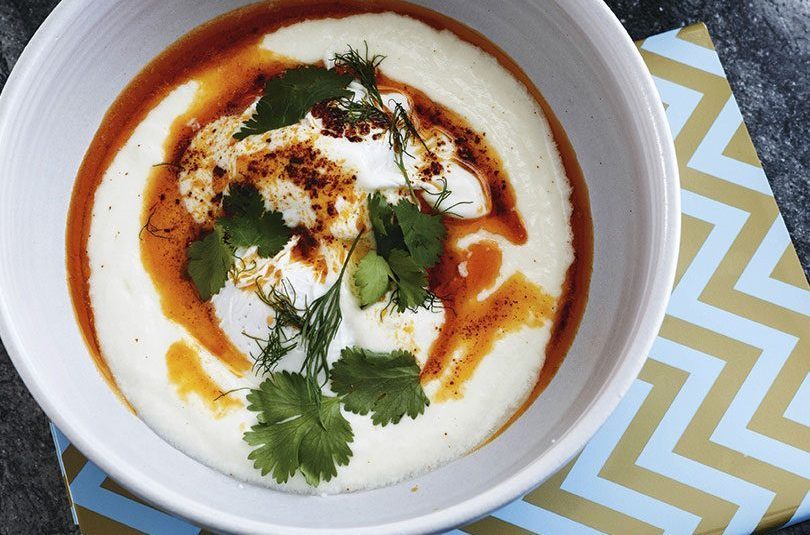 In my mind, comfort food is both the method of making a dish as well as the experience of eating it. It should be fairly simple and stress free, but tasty and filling. In Turkey they add chopped raw garlic to the yoghurt but, even for me, that's not something I always do. I consider my friends Tarik and Savas to be part of my whānau. We're not blood relatives, but we have shared many life-changing events together. They have introduced me to the wonder and joy of Turkey in more than 50 visits to Istanbul and other cities, and we have shared hundreds of meals together. I first tried this dish with them on a gulet (a typical wooden boat) off the coast of Bodrum 18 years ago and it's one of my all-time favourite things to eat.