JASMINE CHIA BREAKFAST PUDDING
Heidi Swanson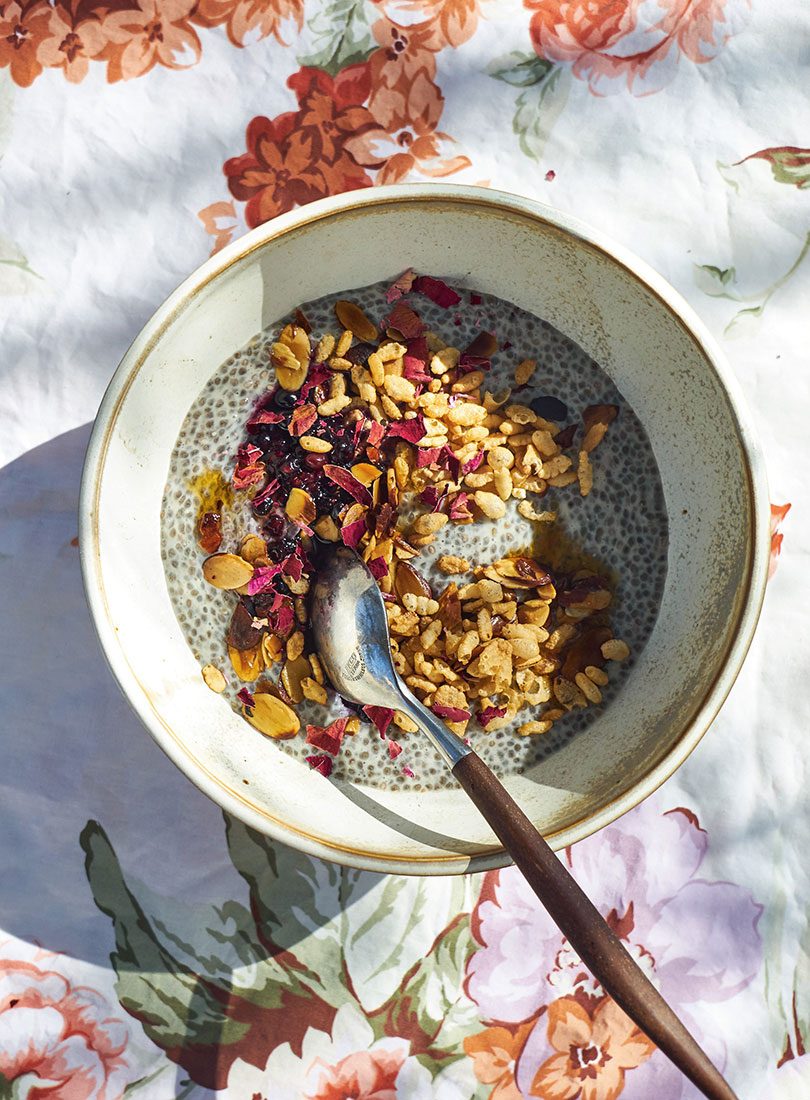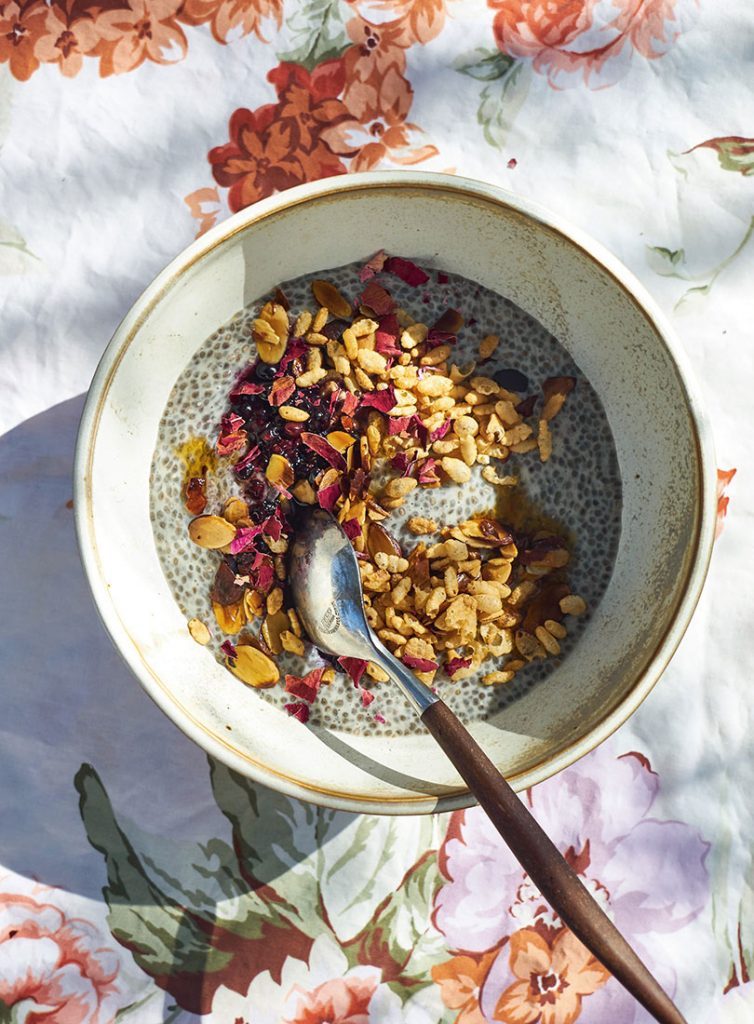 Preparation
10 mins plus resting
Ingredients
| | |
| --- | --- |
| | 1½ cups cold jasmine green tea |
| | 1½ cups dairy, almond or oat milk |
| | ½ cup plus 1 tablespoon chia seeds |
| | pure maple syrup, honey or coconut nectar |
| | smashed berries, quinoa crispies or crisped brown rice cereal, crushed dried rose petals and/or toasted almonds, to top |
I use fragrant jasmine green tea as a portion of the liquid in this breakfast pudding. Its floral flavour is pretty to your taste buds and unexpected. You can, of course, experiment with different teas here; each one brings its own personality. Basically, if you have a favourite, try it here! The toppings make or break this dish, so don't skimp.
View the recipe collection here
Instructions
| | |
| --- | --- |
| 1. | In a medium bowl, combine the tea, milk and chia seeds. |
| 2. | Add the maple syrup to taste and blitz with a hand-held blender about 10 times, until combined. |
| 3. | Place the bowl in the refrigerator until the pudding is thick and scoopable – 30 minutes or overnight. |
| 4. | Serve with any or all of the toppings. |
Recipes and Photography Heidi Swanson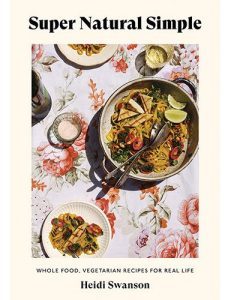 This edited extract
is taken from Super
Natural Simple by Heidi
Swanson, published
by Hardie Grant
Books (RRP $45) and
available where all
good books are sold.