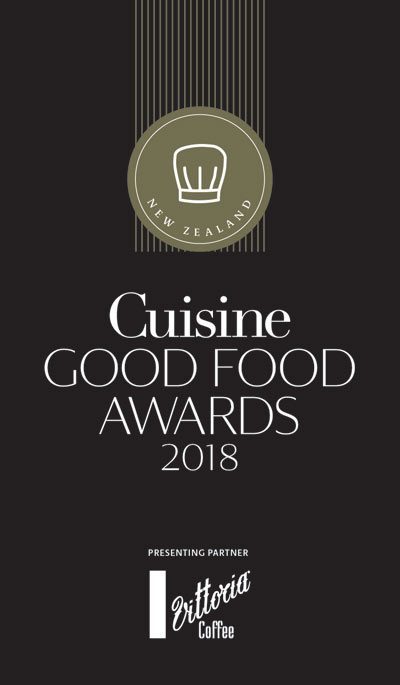 ADDRESS:  5 Todman St, Brooklyn
LUNCH:  Fri – Sun
DINNER:  Tue – Sun
MAINS:  $29 – $34
WEBSITE:  saltypidgin.nz
SCORE:  15.5 / 20 Occupying a beautiful spot on a north-facing slope in Brooklyn, Salty Pidgin straddles the line between neighbourhood drinking hole (albeit a rather stylish one) and chic eatery. Sommelier John-Paul Henderson has created a selection focusing on organic, biodynamic and single vineyard wines, including some unusual and seldom-seen wines. The menu is inventive and clever, the food prepared with care and a light touch. Chef Amy Gillies steps beyond the bistro repertoire with aplomb, crafting dishes the likes of braised rabbit with carrot cavatelli in broth (a fun spin on the rabbit/carrot partnership), or offering candied celery as an intriguing and refreshing counterpoint to bittersweet chocolate parfait. It fits the bill whatever you're after, from a quick after-work drink to a weekend lunch.
IN BRIEF Inspiring and exciting suburban dining