MARTIN BOSLEY CONTINUES OUR SERIES WITH HIS FAVOURITE DISH FROM ANOTHER NOTABLE NEW ZEALAND RESTAURANT.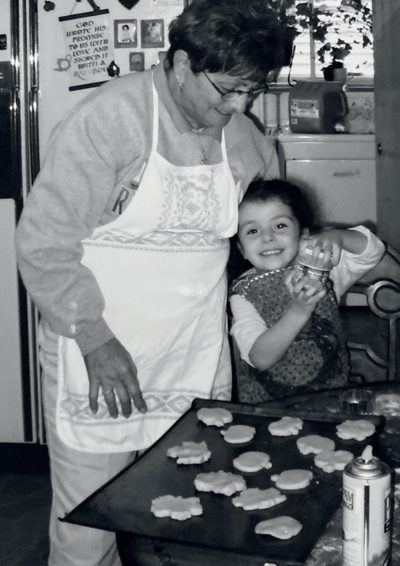 What do superstar Auckland chefs Michael Meredith, Sid Sahrawat, Ben Bayly, Apero's Leslie Hottiaux, Samir Allen from Gemmayze St, Mikey Newlands of Ampersand Eatery and Glen File have in common? Since 2004 they have all, at some stage, worked with charming restaurateur Michael Dearth at The Grove. He's the consummate professional with a genuine love of food, wine and people, who enjoys nothing more than bringing to life the evolution of wine and food to his diners. The Grove is a temple to gastronomy, a Ferrari 500 Maranello of a restaurant.
Which probably makes his other restaurant, Baduzzi, more like a Fiat Abarth. It's an addictive little bugger, hugely entertaining and full of character: a bit of Goodfellas machismo yet entirely effeminate. Opened in 2013, it was meant to be a hole-in-the-wall red-sauce-and-meatball joint, a place where Michael could share the kind of food he grew up eating with others. Coming from a family of four boys, there was always a pot of meatballs, sausages or ragout on the stove. The food of the people.
Instead, the corner space on the North Wharf in Wynyard Quarter Precinct dictated what Baduzzi became, all marble, oak and leather, luxurious yet comfortable. A flag-bearing ambassador for Italian cuisine, the food is compelling, rustic yet delightfully refined.
The cooking is very, very good, simple food done well by head chef Juan Balsani and chef Gideon Landman: the sort of food I want to curl up with. Cannoli neri with smoked kahawai, pickled mussels and mascarpone are an absurdly good snack with a negroni.
A platter of cured meats with warm focaccia is ideal for sharing. From the pasta list, a light yet almost creamy saffron and potato tortellini with goat's curd, brown butter, almonds and fig confit is a masterclass in restraint. Sophia Loren may well owe everything she has to the duck and porcini ragout that comes with buttered maltagliati.
There is a steak cooked over wood charcoal and served with heart attack inducing creamed potatoes, a thicket of rocket and a criminal amount of Parmigiano Reggiano. A gangster polenta with just a hint of rosemary, honest and unpretentious, is perfectly cathartic if you are feeling blue.
Occupying a special place in my heart are the meatballs. Now, ask an Italian about meatballs, or if they are simply offering you their unsolicited opinion, and one thing is certain: their mother, grandmother, aunt or great aunt made the best polpette. The Dodici Ore slow-cooked lamb meatballs with preserved lemon and rosemary remind Michael of his mother's, softly textured with a gutsy spiced gravy. Mamma D's East Coast beef meatballs, dusted with smoked melanzane (eggplant), smacks of old-world loveliness and generosity.
Far from humble and about as far away from anything Nonna ever made, the Karitane crayfish polpette are sweetly soft, flecked with pork cheek and pancetta. Underpinned with a silken onion purée, smoked butter and vibrant salsa verde, they are why I come here, time after time. Baduzzi is a delicious, unpretentious intersection of new and old, tried and true. It's a happy place.