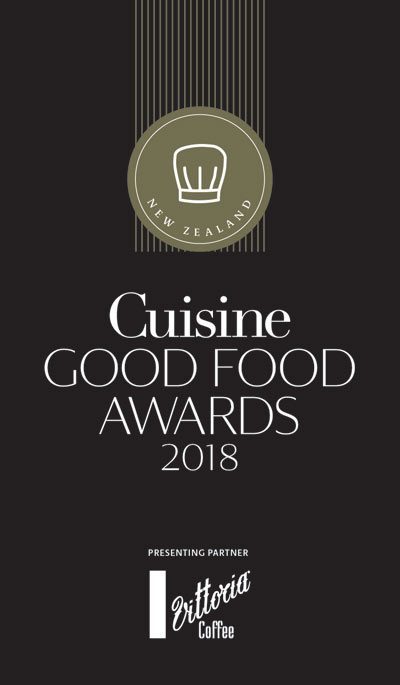 ADDRESS:  Skytower, 72 Victoria St, City
LUNCH:  Wed  – Sat
DINNER:  7 days
MAINS:  3 courses $100, 4 courses $115, 5 courses $125
WEBSITE:  skycityauckland.co.nz/restaurants/the-sugar-club
SCORE:  16 / 20 Restaurants at top-of-the-tower tourist sights rarely excite, but thankfully The Sugar Club wows for so much more than the view. Executive chef Josh Barlow has brought a renewed sense of excitement to the fusion menu, picking up on Peter Gordon's multi-cultural blends and adding lashings of individuality. Barlow clearly demonstrates how to wield a perfectly restrained hand in delightful renditions of well tested flavour combinations. A dish of monkfish with kimchi pumpkin matches fish from the South Island, Korean-inspired pickles and Singaporean herbs to show just how well Barlow has mastered the fusion repertoire. The very fine wine list is sectioned into garden, sea, farm and planet and The Sugar Club is rightly proud of how it harmonises with the menu.
IN BRIEF Sky high standards for elegant fine dining