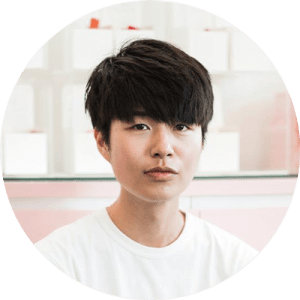 People who think that seafood should only be enjoyed fresh are elitist and in denial. If onions and pickles can be deep fried, there is no reason why seafood should not be. Anything and everything can enter a pool of hot oil and that greasy, crispy, golden batter offers a brand new experience that nobody can dislike – but only when it is done right. The City of Sails is renowned for having a fine selection from the ocean so it's important that the extra layer of saturated fat is worth clogging your arteries for and does not degrade the quality of the seafood. Here are a few of my top fried seafood dishes around Auckland, though like I always say, it's just my opinion.
The City of Sails is renowned for having a fine selection from the ocean so it's important that the extra layer of saturated fat is worth clogging your arteries for.
Bunga Raya
BUTTER PRAWN
2a/3062 Great North Rd,
New Lynn, facebook.com/Bunga-Raya-Restaurant-30208720952/
The moment you step foot into New Lynn's local Malaysian restaurant, Bunga Raya, you know you're in for an experience which is a bit out of the ordinary. A spunky woman takes charge of the entire floor; she will give you a warm welcome and most probably ask you to call her auntie. It's not uncommon for her to choose what you order, but let her take control because that's what I did and this led me to have the best fried prawns in my life. Bunga Raya's butter prawn has a rich and crunchy batter and the prawn remains plump and juicy. The real magic is in that bed of deep-fried egg floss which tastes like butter candy floss; you get a crunch from the first bite and then it melts in your mouth like honeycomb. Auntie says there is a secret ingredient in this dish which is an ancient secret that she will never tell.
Porch Bar & Eatery
BLACK PEPPER AND LIME SALT SQUID
1 St Heliers Bay Rd, St Heliers
porchstheliers.co.nz
Taking it straight back to basics, the most common fried seafood dish found at almost every restaurant serving white-people-food is calamari. As common as deep fried squid is, it can go so terribly wrong, especially when the squid has been overcooked and it feels like you're chewing on a rubber condom. Porch Bar & Eatery in St Heliers know what it takes to make a banging calamari with their black pepper and lime salt squid. The batter is lightly and evenly coated on the ring, while the squid remains soft with a slight chew. Seasoning is key and Porch does not hold back when it comes to salt and pepper. In fact, they add some spark with zingy lime which enhances every bit of flavour on the plate. It would be flat-out rude to not serve a side of creamy sauce with calamari and Porch brings the goods with their lemon aioli.
La Pêche
FILET O'MARKET FISH
Pops up at various times and locations
You can't get more humble than the go-to late-night drive-thru snack, McDonald's Filet-O-Fish. Emma and Nick from La Pêche pop up share the bond us Aucklanders have with the burger, but they changed the game with their take on the classic and added a more sophisticated name, the Filet O'Market Fish. The steamed bun is replaced with a slightly richer one, created by a local baker who goes by the name, The Dusty Apron. The mystery fish fillet is swapped out for sustainable market fish which is always fried to perfection and caressed by a slice of emmental cheese blow-torched on top. Creamy tartare sauce is slathered on each side of the bun for extra moisture, loaded with aromatic dill and enhanced by a squeeze of fresh lemon. The Filet O' Market Fish has become a rock star in Auckland with loyal fans following La Pêche's every move to get another bite.
Saint Alice
FRIED OYSTER McMUFFIN
Level 1, 204 Quay Street
Viaduct Basin, saintalice.co.nz
Another one of Macca's classics, the McMuffin, has been recreated by ex-head chef of Depot Eatery, Maia Atvars for his newly opened restaurant, Saint Alice, located on the Viaduct. The Dusty Apron makes another appearance, crafting the English muffins for the fried oyster McMuffin. Slathered with a copious amount of butter, they are grilled to the point where you wonder if they have also been tossed in the fryer. Instead of egg and bacon, the butter-soaked muffins are filled with fried oysters, the batter acting as a cocoon to keep all the beautiful juices of the oysters within. The indulgent experience is taken to new heights with a thick layer of black garlic aioli but the gentle sheets of pickled radish prevent you from getting defeated by the godly grease.
The Candy Shop
NORI TACO
2-8 Osborne St, Newmarket
facebook.com/pages/The-Candy-Shop/2001709126709249saintalice.co.nz
There seems to be a misunderstanding that I despise Asian-Western fusion cuisine. When it works, it works and it's not my fault that most restaurants in Auckland fail at it miserably. However, The Candy Shop in Newmarket serves a fried seafood dish which is undeniably fusion as well as undeniably lit. The nori taco mixes fried, smoked and fresh elements and it truly is a triple threat. Starting from the tempura seaweed taco shell – which passes the point of crispy and verges on crunchy – the lightly battered crispy sheet of nori is filled with tender smoked salmon, fresh avocado, wasabi mayo and gochujang to really spice things up. The taco is finished off with a sprinkle of fresh salmon roe which explodes in your mouth with salty flavours, like popping candy from the sea.