WASTE NOT, A FRESH TASTE, MAKE YOUR OWN, THE TRANSFORMER
WILL BOWMAN & JANE LYONS share a new take on everyday ingredients and dishes.
Whether your produce comes from a market stall, a supermarket aisle, the fruit and vegetable shop around the corner or straight from the soil in your own garden, there's no denying the fragrant, assertive flavours of summer veges. This edition of The Next Meal is an ode to those flavours and the feasting they inspire.
THERE'S LOTS OF: ZUCCHINI
DILL-PICKLED ZUCCHINI
Pack batons of zucchini into a sterilised jar with 2 tablespoons dill seeds, 1 teaspoon chilli flakes and two peeled garlic cloves. Heat together 2 cups white vinegar, 1 cup water, ½ cup white sugar and bring to the boil then remove from heat and pour over zucchini. Leave to cool before sealing jar. Leave to pickle for at least 2-3 days before consuming. If you're after a quick-fix pickle, use fresh dill and thinly slice the zucchini rather than cutting into batons and cover them in the hot liquid for 1 hour before eating.
ZUCCHINI SUMAC FATTOUSH SALAD
Roast thick rounds of zucchini until soft then season with a generous sprinkle of sumac and sea salt. Toss zucchini with crispy oven-baked pieces of pita bread, sliced cucumber, finely chopped spring onion and a handful each of finely sliced fresh mint and parsley. Toss with a dressing made of the juice of two lemons whisked with 3 tablespoons olive oil, 1 teaspoon ground cumin, ½ teaspoon ground cinnamon, 1 teaspoon of honey and a crushed garlic clove.
BARBECUED WHOLE ZUCCHINI WITH MINT SALSA VERDE
Roughly chop 2 handfuls of mint and 1 handful of parsley, add to a small bowl with one grated clove of garlic, a finely sliced anchovy, 3 tablespoons white wine vinegar, ¼ teaspoon cayenne pepper, 2 tablespoons finely grated parmesan. Season and stir to combine, then set aside for 1-2 hours. Toss whole small (or halved large) zucchini with olive oil, salt and pepper, dried oregano and lemon zest. Barbecue or pan fry, turning occasionally, until cooked through. Serve on a bed of labne topped with mint salsa verde.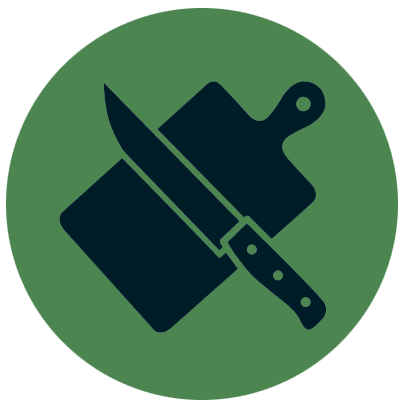 RAW ZUCCHINI SALAD WITH CHILLI-CITRUS DRESSING
Thinly slice some zucchini. Whisk together the juice and zest of 2 lemons, 1 tablespoon hot sauce, 1 finely sliced red chilli, 1 finely sliced makrut (kaffir) lime leaf, 1 teaspoon raw sugar and a pinch of salt. Pour over zucchini, toss with torn pieces of mozzarella, drizzle with olive oil. Serve with toasted sourdough.
Reinventing the meal ❢ Chocolate chilli torte
To see how you're tracking with  food waste in your household, a useful exercise is to keep a container or large bowl for food scraps on your kitchen bench – whether you have a compost green waste system or not, it's a good way of checking in. It was in doing this that we realised how many coffee grounds we get through. They're safe to eat and still have a bit of a coffee kick to them. We found them to be a great match for this super-fudgy rich torte.
DIY ❢Neapolitan sauce
TOMATO RASPBERRY GRANITA WITH OYSTERS
Place ½ cup tomato raspberry sauce in a blender with ½ cup water and 1 cup of white wine and whizz for 1 minute. Pour mixture into a freezerproof tray and freeze for 4-6 hours.
Remove from the freezer and scrape with a fork until a granita forms that is light and not too lumpy. Return to freezer until ready to serve with oysters.
SMOKY EGGPLANT, TOMATO RASPBERRY RAGU FOR PASTA
Char one large eggplant over a high heat until blackened on all sides – this can be done on a barbecue, over a direct gas hob flame, in a hot frying pan or over fire. Place in a bowl and cover with a plate. Set aside until cool enough to handle, then carefully peel away the blackened skin. Roughly chop the peeled eggplant into small chunks. Fry two diced tomatoes in olive oil over a medium heat. Reduce heat and add the eggplant, 3-4 tablespoons of tomato raspberry sauce and 2 crushed cloves of garlic and cook over a low heat, stirring occasionally, for 20-25 minutes. Taste and season accordingly. Serve the ragu over cooked rigatoni pasta with grated parmesan and cracked black pepper.
BURRATA, TOMATOES & TOMATO RASPBERRY DRESSING
Whisk together 3 tablespoons of tomato raspberry sauce with 2 tablespoons white wine vinegar and 2 tablespoons of extra virgin olive oil. Slow roast some tomatoes until soft and sweet. Season the tomatoes and serve warm topped with chopped raw tomatoes, burrata cheese, tomato raspberry dressing and a sprinkling of fresh green herbs such as tarragon or basil. Serve alongside rustic lavosh-style crackers.
MUSSELS WITH TOMATO RASPBERRY & BEER BROTH
Place 1.5kg of cleaned and debearded mussels in a large pot over a high heat. Add 200ml beer, and 1 cup tomato raspberry sauce. Cover the pot with a lid and shake to coat the mussels, then let steam for 10 minutes or until all shells have opened. Serve with a sprinkling of parsley.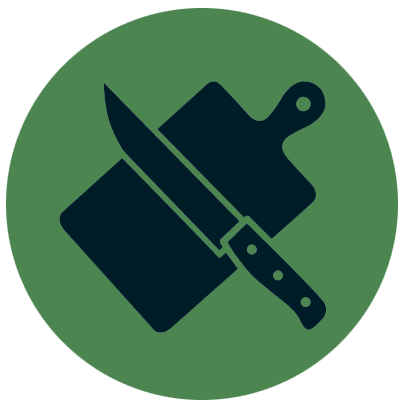 TOMATO RASPBERRY BLOODY MARY
Put 200ml vodka, 200ml tequila and 4 tablespoons of tomato raspberry sauce and a few dashes of Worcestershire sauce in an ice-filled jug and stir to combine. Top with 4 cups tomato juice and stir again. Divide between four glasses and top with extra ice, frozen raspberries and a sprig of celery to garnish.
Celebrate the staples ❢ alliums
While camping in Italy we got a large bag of brown onions from a market in Modena and as the summer went on and the budget grew smaller, we started to get creative with them. We'd cook them with vinegar and oil to be eaten on toast or in pasta or straight from the jar. We'd crisp them up, char them, pickle them, roast them whole. The whole allium family deserves a bit more time in the limelight, so here we're celebrating them with some favourite summer dishes.
BARBECUED SPRING ONIONS WITH BUTTER & SOFT-BOILED
EGGS Grill whole spring onions over a high heat until slightly blackened on the outside and soft on the inside. Gently heat a few tablespoons of butter in a frying pan and cook until the butter begins to brown. Remove from the heat and add the zest of one lemon and a sprinkling of toasted cumin or fennel seeds. Toss the spring onions in butter and serve with soft-boiled eggs, a squeeze of lemon, a sprinkle of sea salt and a handful of flat-leafed parsley.
CONFIT GARLIC & BUTTER BEAN SPREAD
Put 5 peeled cloves of garlic in a small pan with approx ½ cup olive oil. Bring the oil to a very gentle simmer, then cook the garlic on low for 35-40 minutes until tender. Place the garlic cloves and 2 tablespoons of their oil in a food processor with two drained tins of butter beans, ¼ cup of freshly chopped tarragon or parsley, juice of one lemon and a generous seasoning of salt and pepper. Whizz until a smooth paste has formed. Serve spread on toasted bread, with crackers or as a dip.
WHOLE ROASTED ONIONS WITH ROSEMARY & VINEGAR
Make a cross-shaped cut along the top of 8-10 brown onions (keep their skins on). Place the onions in a large roasting tray with 4 tablespoons of extra virgin olive oil and a generous sprinkle of sea salt. Roast for 30-40 minutes at 190°C until brown on the outside and tender on the inside. Remove from the heat and set aside. Roughly chop 2 sprigs of rosemary leaves and place in a small frying pan with 3 tablespoons of extra virgin olive oil. Heat until the rosemary begins to sizzle, remove from the heat and set aside to infuse for a few minutes. Whisk 2 tablespoons of malt or apple cider vinegar into the rosemary oil and pour over the roasted onions. These onions make a lovely side dish, they go on a cheese platter, in burgers or flatbreads or on their own with a piece of crusty bread and a drizzle of extra virgin olive oil. They'll keep in the fridge in a sealed container for 3-4 days.
BOILED POTATOES WITH GREEN CHILLI, KAWAKAWA AND MINT DRESSING
Use a waxy potato such as Nadine or Cabaret. Whizz together fresh green chilli with roughly chopped kawakawa leaves, apple cider vinegar and fresh mint until a rough paste forms. Mix with extra virgin olive oil to loosen. Boil potatoes and toss in dressing. Season generously with sea salt and cracked black pepper.
FLAKY SPRING ONION PANCAKES
Place 2 cups of flour in a mixing bowl with a teaspoon of salt. Slowly pour water into the flour, while mixing, until you have a workable dough. Knead for 8 minutes. The quantities of water don't matter hugely here – what's important is that you can handle the dough without it being too sticky as you are going to roll it out quite thinly. Once the dough is kneaded, you can cover and rest until you need it, or use it straight away. Divide it into equal pieces – 6 pieces should make small-medium pancakes. Form each piece into a ball and roll into a thin sheet on a floured surface. Brush with peanut oil and scatter finely sliced spring onions on the oiled surface. Sprinkle with a pinch of salt before rolling the flattened dough tightly into a long worm. Roll that worm on itself so it resembles a tight spiral. Now gently press the spiral into a flattened pancake and fry in a dry pan on a medium heat.