WE'RE WATCHING… LESLEY CHANDRA
Matthew Patrick meets Lesley Chandra, head chef at Sid at The French Café.
For many years the only pass that interested Lesley Chandra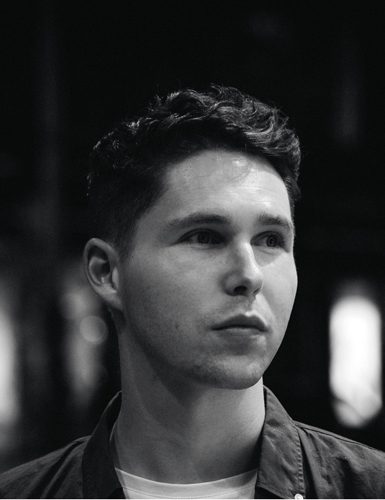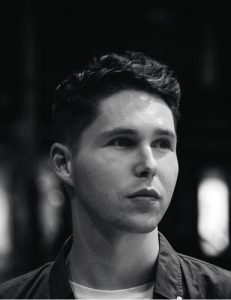 was on the rugby field. That changed when, ready for a real-world challenge, he left school aged 15 and stepped into his first restaurant kitchen. Getting his start as a dishwasher, it wasn't long before he moved onto the tools, finding that the buzz of service more than equals the excitement of game day. "There's just something about the thrill of service, the energy – it's intense and I love that. I thrive under pressure in a high-energy environment and I found that in the kitchen," he says. "I'd never considered cheffing as a career but when I did start working in a restaurant and found I had a passion for it, I focussed like I never had before. Food became my life."
Sixteen years later and with a stint at Auckland Hotel and Chefs Training School under his belt, Lesley boasts an enviable résumé. Following time at former Remuera favourite The Maple Room, he went on to hone his skills at Michael Dearth's Baduzzi and The Grove before Ben Bayly, executive chef at Baduzzi, gave his name and a glowing reference to Sid Sahrawat. "When I first got the call from Sid, I'd heard rumours he was opening an Indian place and knew from the outset that it wasn't going to be like anything else we'd seen before. I was willing to accept whatever he was offering," Lesley laughs. So began 2½ years at Cassia and for the first time Lesley had the opportunity to showcase his heritage, offering a modern take on traditional Indian dishes using contemporary and local New Zealand ingredients.
By 2016 Lesley was ready for a change, leaving Cassia for a 12-month sabbatical at The Typing Room in London before coming home to a tailor-made research and development role created especially for him at Sidart. "As a chef, I think R&D is the dream job. You're not 'in the kitchen' per se but you get to come up with crazy, creative ideas and see them through to the plate. You have the luxury of time and the freedom to be creative – it's the best of both worlds," says Lesley. His test-kitchen days came to an end when, in September 2018, Sid and wife/business partner Chand purchased acclaimed fine-dining institution Sid at The French Café, tasking Lesley with leading the team. As head chef, he is relishing the chance to learn the ins-and-outs of restaurant management from  the Sahrawats while driving a menu of innovative, seasonal-based haute cuisine steeped in the flavours of New Zealand. "It's humbling to see the work Sid and Chand put in behind the scenes as owner-operators. They're both very open about the  management side of things and willing to share. Sid's creative mind is years ahead and he's generous with that too. We're always learning from him in the kitchen and that's what you want in a boss – someone that is always teaching you something new."
An impressive commitment to sustainability at Sid at The French Café guides what and how produce is sourced and has seen the kitchen adopt a zero-waste ethos, composting kitchen scraps for the restaurant garden as well as for nearby bee-friendly organic market garden, OMG.
"Sustainability is so important for me and I feel as chefs it's our responsibility to educate and lead by example," Lesley says, certain that when he goes out on his own, sustainable practices will be at the core of what he does. When can we expect to see that and what might it look like? He's still not sure. "If you'd asked me three years ago before I had kids, I'd have instantly said I'd be opening a fine-dining restaurant. That was always my goal but now that I have a family, my priorities have changed. These days I'm much keener to open a small, sustainable Nordic-style fish and chip shop and do proper fish and chips – imagine that!"