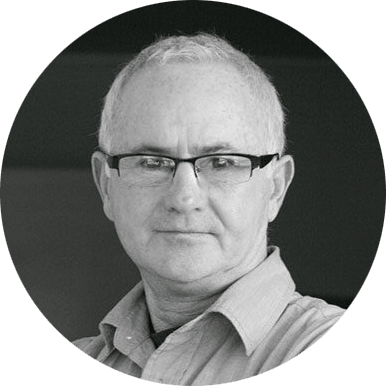 CONGRATULATIONS New Zealand! The hospitality industry is back in stride with the Cuisine Good Food Awards assessment team witnessing resilience, proactivity, growth and positivity. Our assessors are unanimous that this year, unlike the previous two or three, there is a more upbeat atmosphere, more excitement and more of that unique Kiwi can-do attitude permeating through the restaurants we visited around the country. We have not been fooled into thinking that all is perfect, that staffing issues have been solved, that produce prices are more reasonable and that margins are where they should be. But there is definitely change for the better in the wind, which is a good thing, and it's something worthy of acknowledgement and celebration.
The Cuisine Good Food Awards 2023/2024 are an important signpost to what is happening inside our restaurants. They are a snapshot of who is doing impressive things and stepping us into the food future. They acknowledge those who know their customer base well and have put in place an effective strategy to provide the level of atmosphere, service and menus to best satisfy their guests. Along the way, we recognise and celebrate those restaurateurs, chefs, servers, sommeliers and bartenders who, over the last year, have brought something extra special to the restaurant experience: those who have offered diners significant highlights, new directions, imaginative approaches and consistent satisfaction.
For 2023 we've added 'Cuisine Destinations', a new category in our Cuisine Good Food Guide. You can find these destination recommendations at cuisine.co.nz. This is the starting point for what will grow into a huge resource to showcase more of those restaurants nationwide that contribute to the unique flavours of Aotearoa. We hope that you will help us build on this list. Tell us about the places you love and what makes them special and we promise we will take a look.
In the meantime, we celebrate our highly-anticipated category winners for 2023/2024 and the ever-increasing number of restaurants reaching the lofty standards for the allocation of a Cuisine Good Food Guide hat.
Over the last 12 months we have seen the closure of a few favourites, but we have also seen the opening of many new restaurants. However, while imitation may be flattering, the challenge for these new entrants is the development of a point of difference crucial to setting them apart from their competitors. For older hands, the challenge is to remain relevant and current. This is not an industry where you can afford to stand still. The search for those making a difference is never ending, the opportunities to make a mark, to demonstrate new skills while sharing a well-considered food philosophy is ongoing. The Cuisine Good Food Guide 2023/2024 is your window into that future, our indication to you as to who is at the top of their game.
KERRY TYACK,
LEAD ASSESSOR OF THE CUISINE GOOD FOOD AWARDS 2023/2024
THE CONTENDERS for the Cuisine Good Food Awards 2023/2024 were assessed by our experts, all of whom have extensive experience in the food-and-wine industries. All restaurants were visited anonymously and judges paid for their meals. We offer a huge thank you to all of our assessors, particularly our lead assessor, Kerry Tyack.
Every effort has been made to ensure the accuracy of the details given and we include approximate prices. We strongly advise checking restaurant websites for opening hours and contact details.
To be eligible for the awards, restaurants must have been open for at least one month before assessment, so as to ensure consistency.
Note that a significant change of direction during that period ruled a restaurant out of the running.
In the Cuisine Good Food Guide 2023/2024 at cuisine.co.nz our list of New Zealand's top dining experiences has been split into those restaurants awarded our coveted hats and an additional list of 'Cuisine Destinations'; restaurants that contribute to the unique flavours of Aotearoa.
Please see the rating system for our hat allocations below. Note that our scoring system has changed from previous years. Points are given for food (flavour, technique, innovation, balance), for service (knowledge, care, professionalism), for beverage and beverage service (staff knowledge, pricing, choice) and for ambience (décor, lighting, vibe).
2023 / 2024 HAT RATINGS
20   Best of the best

19   Extraordinary: approaching perfection

  18   Consistently outstanding

  17   Excellent: up there with the best
16   Great
15   Very Good
14   Good
PREVIOUS HAT RATINGS
20   Best of the best

19   Extraordinary: approaching perfection

  18   Consistently outstanding

  17   Excellent: up there with the best

16   Great
15   Very Good
14   Good