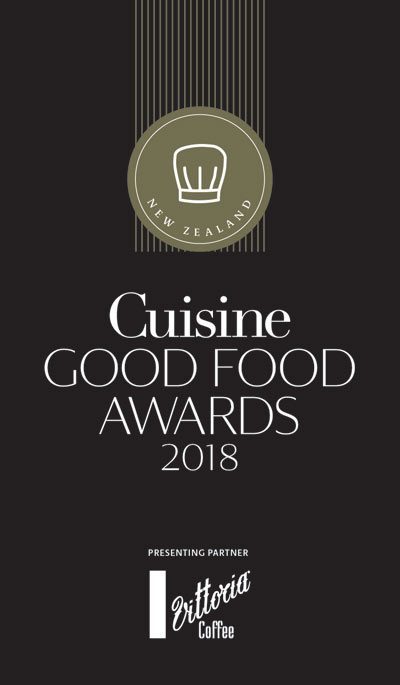 ADDRESS:  67 Shortland Street, City
BREAKFAST:  Mon – Fri
LUNCH:  Mon – Fri
DINNER:  Tue – Fri
MAINS:  $25 – $34
WEBSITE:  hugosbistro.co.nz
SCORE:  14.5 / 20
Head Chef Emile Bennington, makes food that is delectably accessible with enough of a twist to keep things interesting. So while breakfast may see a three grain porridge or smashed broad beans, chilli and seeded toast, the lunch and dinner menus give us bistro food that is joyful and sings of the season. Think spanner crab on soft polenta, with the delicacy of the crab and creaminess of polenta enhanced with a lightly aniseedy cooked fennel and the spike of chilli. Perfect with a glass of cheeky grillo from Coco di Mama. Day manager, Sarah Pepper, ably leads an enthusiastic staff who treat diners with care; it's a quietly efficient place, no pretension, just the knowledge that good food, wine and service is soon to follow. It's just as well that Hugo's is open all day as the chairs are so soft that it's hard to muster the will to leave.
IN BRIEF Thoughtful, tasty food served just so