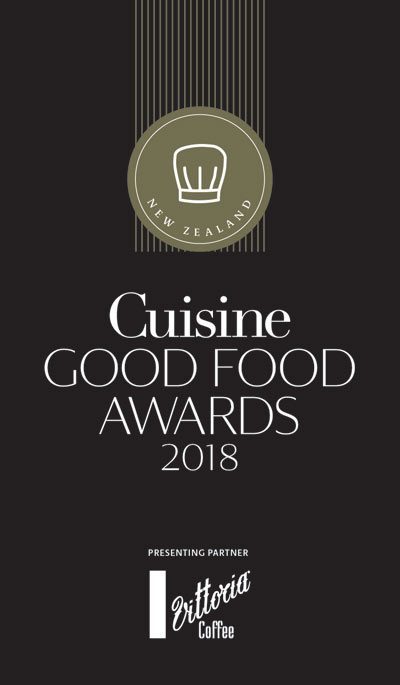 ADDRESS:  305-307 Waikoukou Valley Rd, Waimauku
BRUNCH:  Sat & Sun
LUNCH:  Thu – Sun
DINNER:  Wed – Sat
MAINS:  $32 – $42
WEBSITE:  thehuntinglodge.com
SCORE:   14.5 / 20
Des Harris is one of those chefs who has the uncommon knack of being able to combine creativity with substance and satisfaction, creating a menu offering the likes of smoky and piquant duck liver parfait with spiced feijoa chutney. Add to that a superb venue, generous portions and excellent value for money and you have something interesting happening out west. The service is competent, with well-groomed staff doing their eager best to ensure everything runs smoothly. The wine list is considered and includes house wines and others that serve to fill in varietal gaps from the home vineyards. With its hilltop position and views over vineyards and open fields, this historic old girl in verdant country has a pleasant ambience both day and night.
IN BRIEF Destination dining in a revitalised winery restaurant