AUCKLAND
Light but fudgy cheesecakes tempt at Newmarket's Camper Coffee (an old favourite reinvented in its new Osborne Lane location) where local celeb barista Woohung Lee is back with his best brews and ready smile. Bar Celeste on K Road is a place with a pulse and an ever-changing sharing menu – the first bricks-and mortar home from Emma Ogilvie and Nick Landsman, the duo behind La Pêche Projects pop-ups. Toasted sammies and beaut bakes – think Swedish shortbread and choc brownies – are plentiful in contrast to the seating at Ace, a tiny new café on Dominion Road. Wynyard Pavilion, a contemporary bar and restaurant in the former Jack Tar premises on the waterfront will be managed by ex Pocket bar team Helen and Damien McDowell who are set on creating a neighbourhood feel. If you find yourself in East Tamaki, you now have a good choice for brunch. Say g'day to Hello Stranger, a café with all the classics and a bit more from the owner of The Chosen Bun in Stonefields. If you know Culprit, you'll be keen to take a tipple at Little Culprit – an inner city cocktail bar and wine lounge run by the same crew which also offers baby bites that celebrate local ingredients and, we hear, the blue-cheese toasty is sublime. Putting down roots, Forest is Plabita Florence's new restaurant in Symonds St, after running super-popular dining pop-ups for a number of years.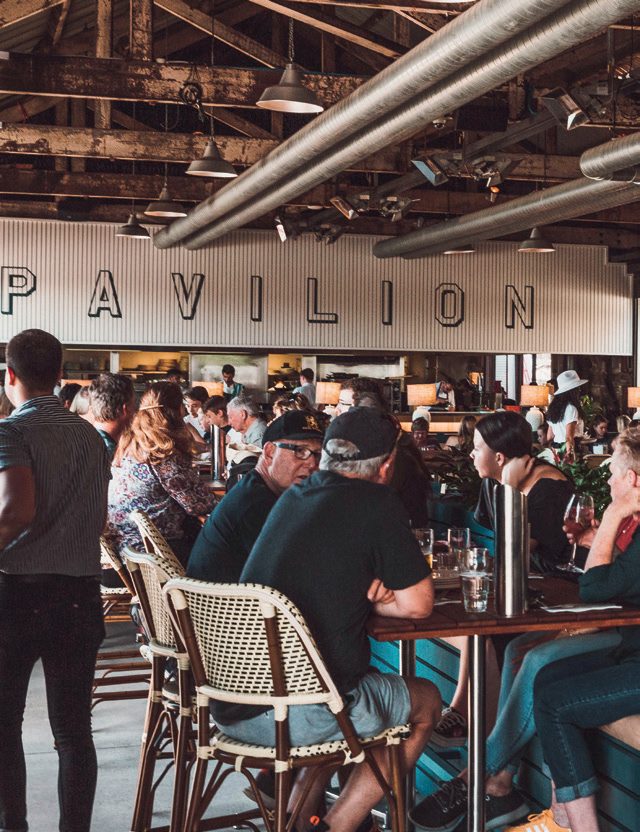 TAURANGA
Farewell to the Mills Reef Restaurant at Bethlehem. The winery business is relocating to Leveret Estate in Katikati to to make and distribute their wines, but the restaurant will not be making the move and will close.
HAWKE'S BAY
There's a new head chef at Black Barn Bistro. Look out for a different food direction as Jason Brown strips things back to 3-4 star players on the plate: no unnecessary garnish or fluff that doesn't add flavour to the dish.
WELLINGTON
Bottega is a new specialist Italian deli in Berhampore by Giulio Ricatti and Patricia Lara Villegas of Newtown's popular Cicio Cacio Osteria. On Courtenay Place, where Basque once was, now there's Mockingbird, a vegan junk food bar with plant-based food from Lydia Suggate, the driving force behind The Botanist, Bebemos, Little Beer Quarter and Beach Babylon.
CHRISTCHURCH
Bear Lion will close its doors in New Brighton a few days before Christmas. Plans to relocate to Otakaro Orchard have been scuppered – good luck with whatever you decide to do next. Head chef Shomika Krishna shows off her Fijian-inspired dishes at Mandala the newly restaurant from Akaroa's Ma Maison team. And along the street in Akaroa, Rona's has moved just a few doors down to a new site on Rue Lavaud. After an eight year closure due to earthquake damage, Cashmere café Sign of the Takahe has reopened in a lovingly restored 100-year-old building in the Port Hills. Head to High Street for a scoop of deliciousness from new the venue of Sumner's Utopia Ice. And for more icy treats and more… head to Gelato & Tea newly opened in the Riverside Market laneway. They're serving up waffles topped with gelato and fruit, and Taiwanese bubble tea, fruit tea, smoothies and milkshakes.
WANAKA
Leungo Lippe from Boaboa and Botswana Butchery brings us Lipsky & Sons, a raw bar and grill. The menu is a derived from Leungo's culinary experience; from NYC steak houses, to seafood and rib joints, using the best of Kiwi kaimoana. There's a champagne trolley, a private dining room and a lovely courtyard for the summer, too.