Who are the talents leading the way in Aotearoa's dining scene? Which veterans are continuing to set the standard? And where are the best places to eat and drink in New Zealand right now? Our national team of more than 40 food and drink professionals have completed their assessments and the results are in. Backed by a group of premium companies that are committed to investing in, and recognising the hard work and achievements of, New Zealand hospitality professionals, we are so pleased to announce the category winners of the Cuisine Good Food Awards for 2019. See you at the table!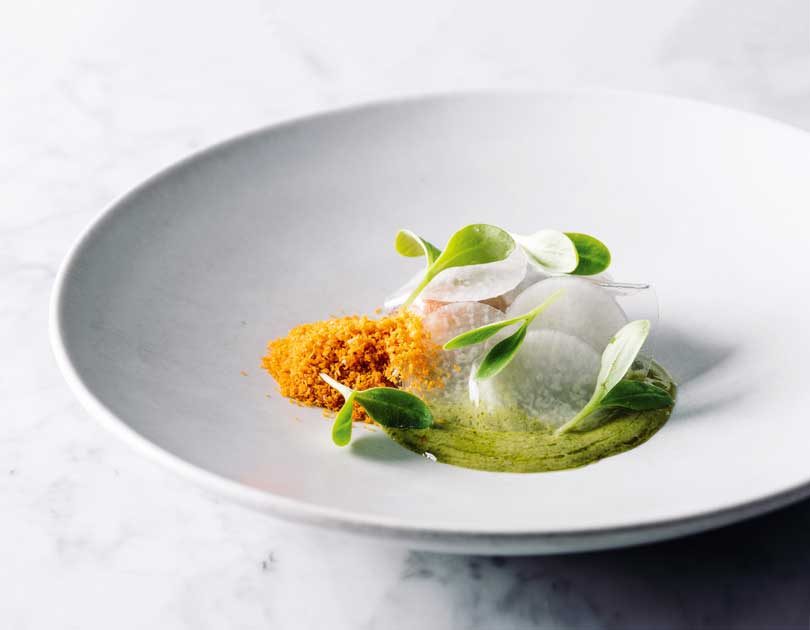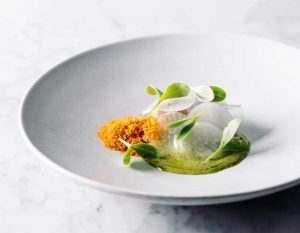 Cuisine Restaurant of the Year – Sidart
Sidart has been evolving since it opened nearly a decade ago, but in the last year the evolution has become bolder and more experimental, with the fine-dining restaurant now firmly fixed in Sid Sahrawat's Indian roots. Sid has become a leading practitioner of an innovative, exhilarating and seasonal-based blend of fine contemporary cuisine. At Sidart in Ponsonby, his plates combine an array of locally sourced seasonal ingredients and Indian spices. Expect unfamiliar and surprising pairings melded so skilfully it leaves the balance without question: a circle of finely sliced pale-green apple encases the white flesh of crab and is garnished with tiny ice balls and rocket flowers; a piece of John Dory is rubbed to perfection with spices and served on a bed of cashew and black garlic pure and topped with nasturtium leaves that are likely to have been plucked straight from Chand Sahrawat's vegetable garden. Located on an elevated site, Sidart offers resplendent views of the city; the twinkling vista makes for a night you are sure to remember.
Three Lamps Plaza, 283 Ponsonby Road, Ponsonby, Auckland, 09 360 2122
sidart.co.nz 

Cuisine Chef of the Year – Vaughan Mabee, Amisfield Bistro
Chef of the Year is but another notch in the belt for Vaughan Mabee who last year won both the Ōra King Salmon Innovation Award and Whitestone Cheese Best NZ Dish in the Cuisine Good Food Awards. As executive chef at Amisfield Bistro, Mabee invents haute cuisine that utterly and uniquely captures the essence of New Zealand. He and his impressive team work with a dedicated forager and experienced charcutier who hunt, gather and curate ingredients that tell the story of the Central Otago landscape and lifestyle, connecting you to season and place in a spectacular three to seven-course feast. Mabee has had a love of cooking and a passion for foraging since childhood, with a keen baker for a mother and a hunter-gatherer father, both skills featuring heavily in family life. After beginning his career in some of Auckland's most esteemed kitchens, he spent a decade honing his skills in a range of the world's best restaurants, including René Redzepi's Noma in Copenhagen. Now based in Queenstown, he drives a menu at Amisfield Bistro that is sophisticated and full of masterly technical wizardry. The menu changes frequently but expect a stunning representation of New Zealand food culture, delivered flawlessly, showcasing ingredients at their best alongside intriguing local artisan products.
10 Lake Hayes Road, Queenstown, 03 442 0556
amisfield.co.nz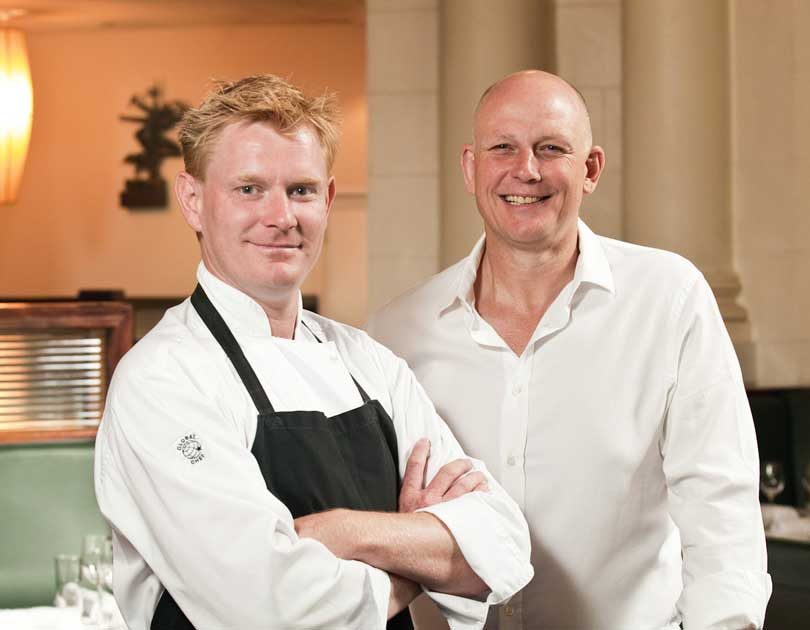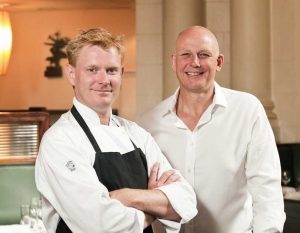 Cardrona Distillery Best Metropolitan Restaurant – Logan Brown
A bastion of Wellington's fine-dining scene for more than two decades, Logan Brown continues to deliver. The 1920s building in which it resides, with classical Corinthian columns and a balustraded parapet, evokes an air of elegance that is well suited to the experience it seeks to provide. Under the direction of co-owners Sean Clouston and Steve Logan, the food is centred on excellent technique and properly developed, deftly combined flavours. A confit duck legs sits atop cider-braised cabbage and puy lentils, served with a smoked celeriac purée that adds unexpected depth. Stewed sour cherries provide a foil to the richness of the meat. The diligent staff are approachable and well prepared to speak about the food and wines. The tasting menu offers the option for meals to be matched with wines selected by the sommelier and they stock a large selection of New Zealand's best beers. Those after all the trimmings of fine-dining without the air of stuffiness or over-formality that tends to accompany it would be hard-pressed to find a restaurant doing it better. 
192 Cuba Street, Te Aro, Wellington, 04 801 5114
loganbrown.co.nz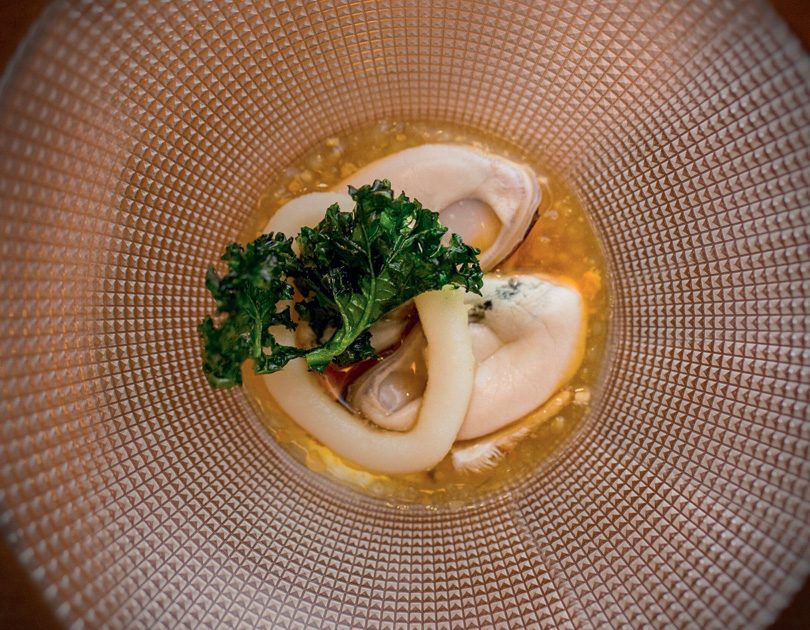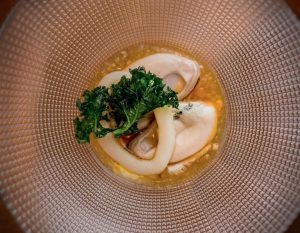 Pāmu Best Regional Restaurant of the Year – Pacifica
Perched in a weathered cerulean bungalow on Napier's Marine Parade, Pacifica is hard to miss in more ways than one. With Kiwiana decor (think driftwood and pāua shells) inspired by its waterfront setting, it is fitting that chef Jeremy Rameka showcases his exceptional skills to serve some of the best kaimoana this country has to offer. His menu is five-course degustation only with a focus, naturally, on seafood. A starter of creamed spiced pāua and hoki mousse arrives that's not unlike deconstructed, garnished ravioli; it is stunningly fresh and the flavours perfectly balanced. A delicate flounder fillet comes with burnt butter-braised cabbage, diamond shell clams and a hunk of fried bread for mopping up the juices. No matter what the dish, Rameka achieves a fanatical level of execution and all dishes are anchored by his unique and creative hand. The food at Pacifica is modern New Zealand cuisine at its best and Rameka is truly at the forefront of redefining our national food identity. 
209 Marine Parade, Napier, 06 833 6335
pacificarestaurant.co.nz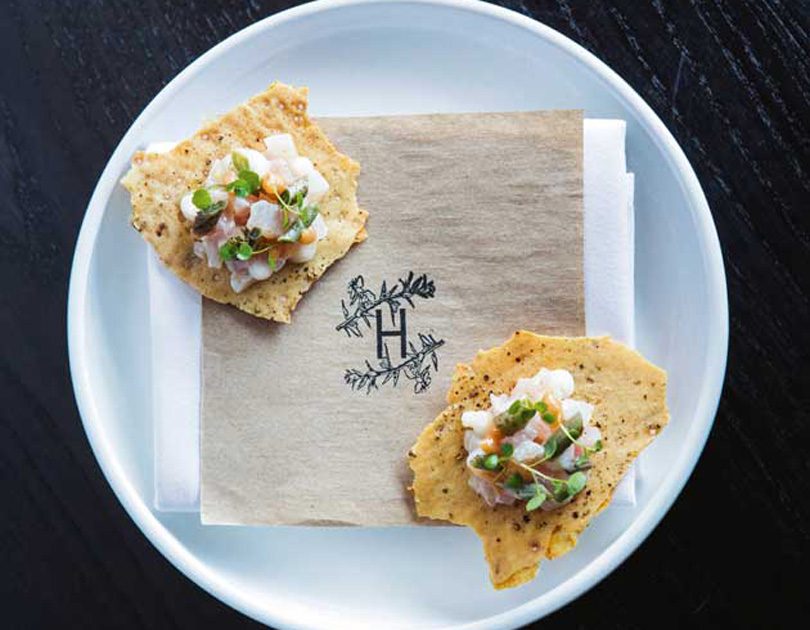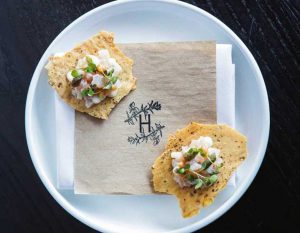 San Pellegrino Best Specialist Restaurant – Hiakai
You would have to have been living under a rock to not hear about Monique Fiso over the last twelve months. She's the Māori-Samoan powerhouse whose stellar talents, honed through working in Michelin-starred kitchens in New York, are providing a valid contribution to the evolution of our culinary culture by incorporating traditional Māori ingredients and cooking techniques. She does this this from her Wellington-based restaurant, Hiakai, where it is near impossible to get a table without making a reservation weeks, sometimes months, in advance. Tasting menus of six, eight and ten courses include ingredients indigenous to Aotearoa. You can expect kina, kūmara and sea oysters served with house-made rēwena bread and tītī butter. Kawakawa, horopito and mamaku make appearances as well. Diners are presented dishes by waitstaff well versed in explaining the background and significance of ingredients and menus have a glossary to help enrich your knowledge of native ingredients. It's no wonder that in just a short time Hiakai has gained international interest, being named by Time magazine as one of the world's 100 greatest places in 2019. No one is doing technique-driven modern Māori cuisine quite like this. 
40 Wallace Street, Mt Cook, Wellington, 04 938 7360
hiakai.co.nz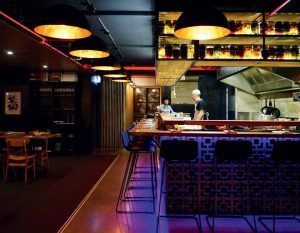 Epicure Trading Best Casual Dining Restaurant – Shepherd
Casual is now chic and there is nowhere doing it better than Shepherd. Since opening a little over three years ago in the stylish Eva St, down Hannahs Laneway, Shepherd has become a stalwart on the Wellington food scene. The atmosphere is vibrant, the menu inspired and the elegant Hans Wegner chairs are deliciously comfortable. Chef and co-owner Shepherd Elliot draws on novel flavouring and sophisticated techniques to create original cuisine that would not be out of place in a fine-dining restaurant. Steamed asparagus is embedded in a Japanese-style chawanmushi. Beef brisket is transformed by a two-day cooking process into meat so tender its connective tissue has softened into jelly. Shredded brussels sprouts and raw mushroom cut through the richness of the meat and a parsnip pure adds creaminess. With welcoming and engaged staff and a diverse drinks list, it is an easy place to settle in for a good night.
1/5 Eva Street, Hannah's Laneway, Te Aro, Wellington, 04 385 7274
shepherdrestaurant.co.nz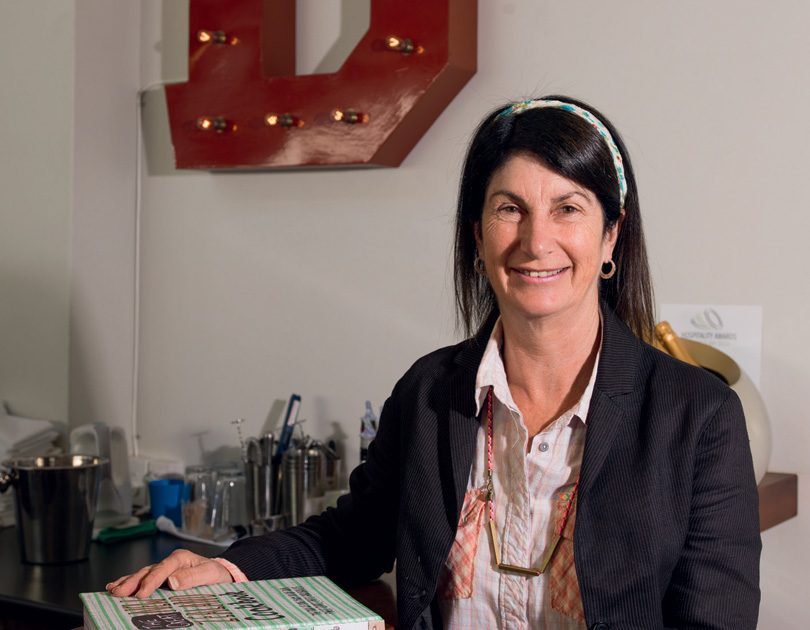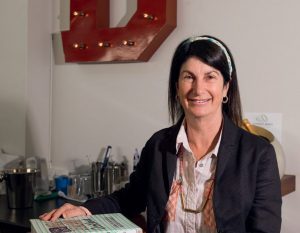 Kenwood Restaurant Personality of the Year – Prue Barton, Mister D
Prue Barton knows a thing or two about restaurants. Along with partner David Griffiths, she ran Auckland's famed Vinnies for 15 years before they went on to establish Terrôir Restaurant in Hawke's Bay and most recently Napier's acclaimed Mister D. During that time there were also stints at Sydney's Wildfire and Black Barn Bistro in Havelock North. Barton's Mister D beats to the rhythm of Napier's heart. It's consistent, on trend, eclectic and reliable. The broadsheet menu, the famous donuts, the well-trained servers and the well-considered drinks list combine to ensure every taste and every preference is catered for. Barton brings a genuine sense of hospitality to the bistro in the heart of the art-deco city and we think this is a big reason diners keep coming back time and again. 
47 Tennyson St, Napier, 06 835 5022
misterd.co.nz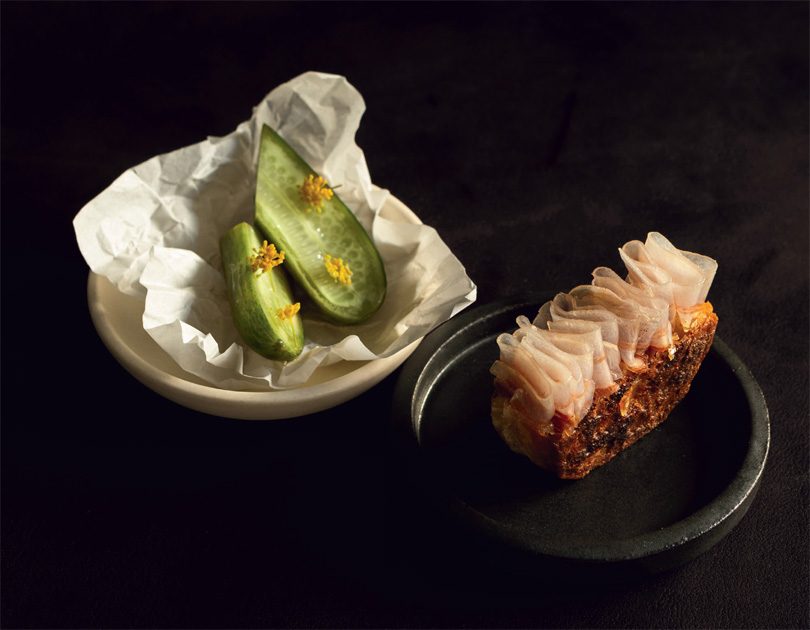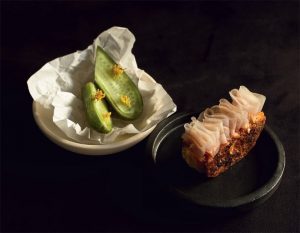 Ōra King Salmon Innovation Award – Ed Verner, Pasture
The quest for simplicity has driven Ed Verner as a chef. Preservation and seasonality are two components he believes to be at the core of simple food, so unsurprisingly both are central themes at his Parnell restaurant, Pasture. Verner adopts the philosophy of preservation of food across the board, both as a means to acquire and intensify flavour and to ethically source and sustain the food they use. Pasture is world-class. It combines a Japanese aesthetic with a modern approach to old-school cooking. Fermentation, pickling, preserving, curing and baking are modus operandi and these techniques are cleverly woven into the menus providing subtle echoes to seasons past. The dining experience is incredibly intimate: with only six seats at a counter overlooking the pass, a maximum of 12 people are accommodated across the two evening dining sessions. Diners are treated to much interaction and conversation with the chefs over the thoughtfully and masterfully created meal plan in an experience that can be rivalled by few.
235 Parnell Rd, Parnell, Auckland  09 300 5077
pastureakl.com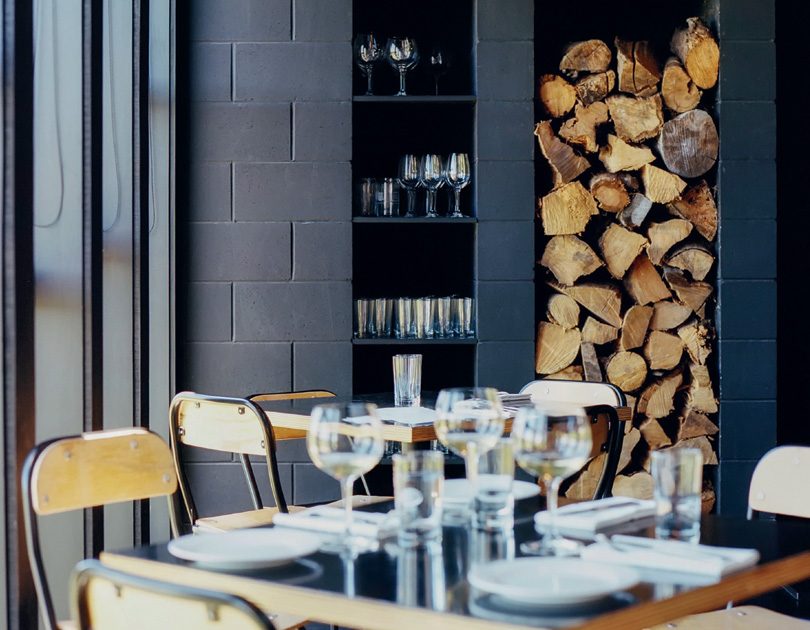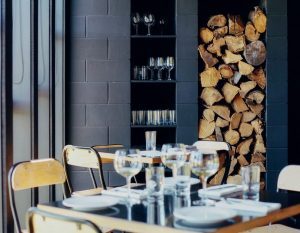 Best Winery Restaurant – Black Estate
Winery restaurants have really come into their own over the last decade. You'll find this year's best, Black Estate, sitting on a hill in rural North Canterbury. It's off the beaten track as one would expect from a winery/cellar door establishment, but it is well worth the 60-minute journey from Christchurch. The winery's simple, modern building serves as a frame for the organic and biodynamic vineyard that provides the grapes for many of the estate's internationally acclaimed wines. The restaurant menu showcases an outstanding combination of locally sourced produce and a deft understanding of flavours that results in some almost faultless dishes. Much like the estate's grapes, most of the produce used by head chef Grant Soeberg and his team is organic and spray free and they source all that they can locally to celebrate the best of Canterbury. Wines are expertly matched to the meals and the waitstaff are knowledgeable and attentive. If wine and great food coupled with a stunning vista is your thing, this destination winery restaurant should be on your list for 2020.
614 Omihi Road, Waipara Valley, 03 314 6085
blackestate.co.nz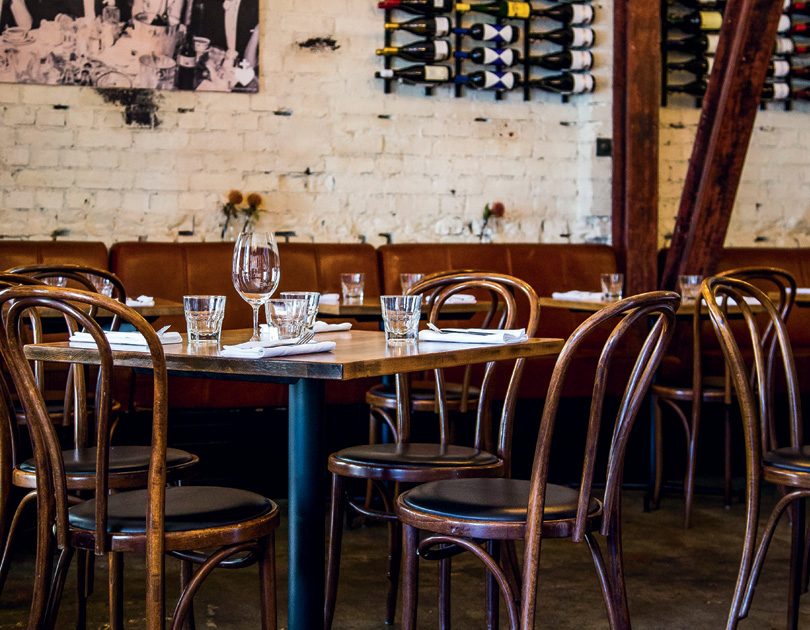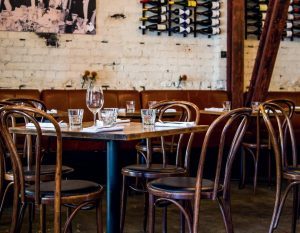 Best Wine Experience – Noble Rot
New Zealand loves its wine and so too does Wellington's Noble Rot. The wine bar happens to have one of the biggest and most drinkable selections in the country, with 500 wines on offer, 80 of those by the glass. This extensive assemblage is overseen by master sommelier Maciej Zimny who has relationships with wineries across New Zealand and is able to access what others can only dream of. He is also well versed to offer advice on pairing wine with food, a necessary skill when at a restaurant that arguably designs its food menus around the wine rather than the reverse. Duck, venison, eye fillet and lamb are among some of the meats featured as mains – full-bodied fare to match the wines. Accompaniments are another excellent feature of the menu where charcuterie meats and chicken-liver parfait are served with pickled root vegetables and breads. 
6 Swan Lane, Te Aro, Wellington, 04 385 6671
noblerot.co.nz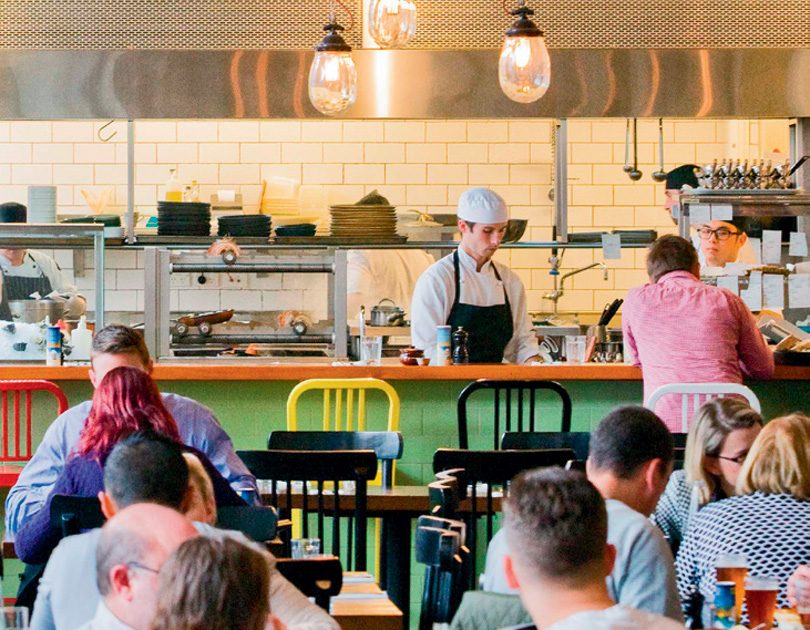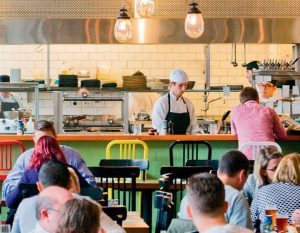 Best Drinks List – Charley Noble 
On the list of hardest-drinking cities, capital cities are over-represented. It's no surprise then that New Zealand's best drinks list can be found in Wellington. Taking out the accolade for the second year in a row, Charley Noble is doing what it does very well. This classy bistro puts out hearty fare prepared in a traditional and unfussy manner, served in a space with an energetic and fun vibe. But it's the drinks menu that really gets us excited. The wine list, though small and uncomplicated, is a class act and among the most interesting and original in town and beyond, featuring wine styles from around the world but with a distinct New Zealand flavour. A Coravin system allows adventurous drinkers to try lesser-known or unusual wines by the glass, served in optimal condition. Innovative listings on the wine menu include sections for 'smaller plantings', 'rarities' and 'last bottles' and informative menu notes help you make your choice. If wine is not your thing, spot-on cocktails have you covered, plus a small but well-aimed selection of craft beer. For those who prefer a non-alcoholic beverage, a selection of handcrafted mixed drinks such as hibiscus fizz and fresh fruit mojitos will ensure your thirst is quenched. 
1 Post Office Square, Wellington, 0508 242 753
charleynoble.co.nz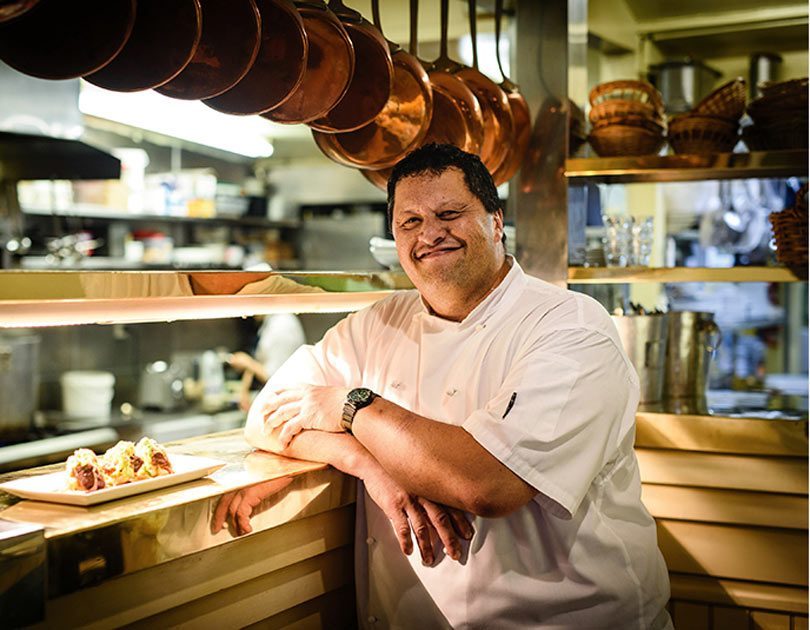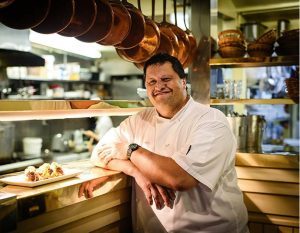 Pead PR Food Legend/Long-term Player – Boulcott Street Bistro
New Zealand has its fair share of bistros but few have enjoyed the longevity and continued success of Boulcott Street Bistro. Situated in Plimmer House, an historic Victorian cottage in the central city, this restaurant has carved an indelible mark on the Wellington dining scene over the last 28 years. Boulcott Street Bistro, or BSB as it is affectionately called by locals, has maintained an accomplished balance of being able to cater to almost every occasion: business lunches with brokers, politicians and diplomats, family dinners or a girls' night out. All are at home in the cosy, familiar surrounds. This long-term success can be attributed to consistently good service, a superb wine list and a clever, yet simple, menu of seasonal food mixed with long-term favourites. Some of the items have been a mainstay almost since inception. Head chef/partner Rex Morgan breathes fresh life into the menu while still delivering much-loved constants like red wine braised lamb shank with minted peas, aged fillet of beef with sauce béarnaise (a noted BSB classic) and the weekly Sunday roast. With a no-reservation policy for dinner, don't be surprised to find yourself jostling with other hopefuls in the bar but you can rest-assured that the wait will be worth your while. 
99 Boulcott Street, Wellington, 04 499 4199
boulcottstreetbistro.co.nz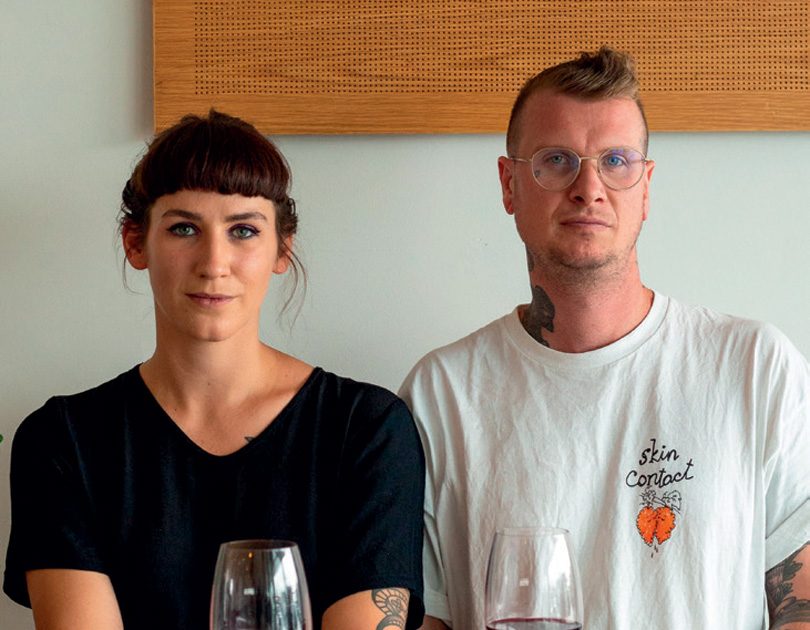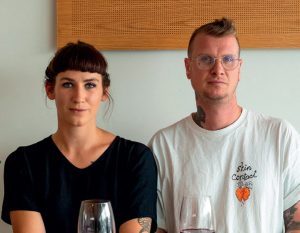 Estrella Damm One to Watch – Rising Talent – Conor Mertens 
Conor Mertens is no stranger to success having held positions in a range of award-winning kitchens both here and in Japan. His pop-up restaurant, Chimera (ky-meer-a), has gone from strength to strength during its first year, morphing from humble beginnings as a dinner party for friends into a polished pop-up dinner series hosted by some of New Zealand's most acclaimed restaurants. Mertens and his partner Carly Black have explored everything from à la carte service, tasting menus and set dinners, while keeping Chimera firmly rooted in its dinner-party origins. Their events are intimate, lively occasions with diners typically sharing a communal table. Mertens and his team serve innovative, unfussy food – its simplicity often belying considered complexity. Clever riffs on nostalgia – lamb tartare served with warm gravy and mint jelly, or a broccoli-and-cheese-sauce-esque dish of black garlic, blue cheese and broccoli stem – are testament to his breadth and flair and with a permanent space for Chimera on the plan for the not-to-distant future, Mertens is certainly one to watch. 
@restaurant_chimera 

THE HATS 2019
3 hats
Amisfield Bistro
Cocoro
Pacifica
Pasture
Sidart
2 hats
Apéro
Arbour
Baduzzi
Bistronomy
Black Estate
Cassia
Cazador
Craggy Range Restaurant
Elephant Hill
Hiakai
Hippopotamus
Hopgood's & Co
Kazuya
Lillius
Logan Brown
Palate
Pescatore
Rātā
Rita
Shepherd
Sid at The French Café
The Engine Room
The Grill by Sean Connolly
The Grove
1 hat
Aosta
Atlas
Bellamys by Logan Brown
Boulcott Street Bistro
Bracu
Capitol
Chameleon
Culprit
Depot
Field & Green
Gatherings
Gusto at the Grand
Hello Beasty
Hillside Kitchen & Cellar
Inati
Madame George
Masu by Nic Watt
Mister D
Moiety
Noble Rot
O'Connell Street Bistro
Ode Conscious Dining
Ortega Fish Shack
Paris Butter
Pegasus Bay
Scotch Wine Bar
Sherwood
Urban Oyster Bar & Eatery
White + Wong's – Auckland Viaduct